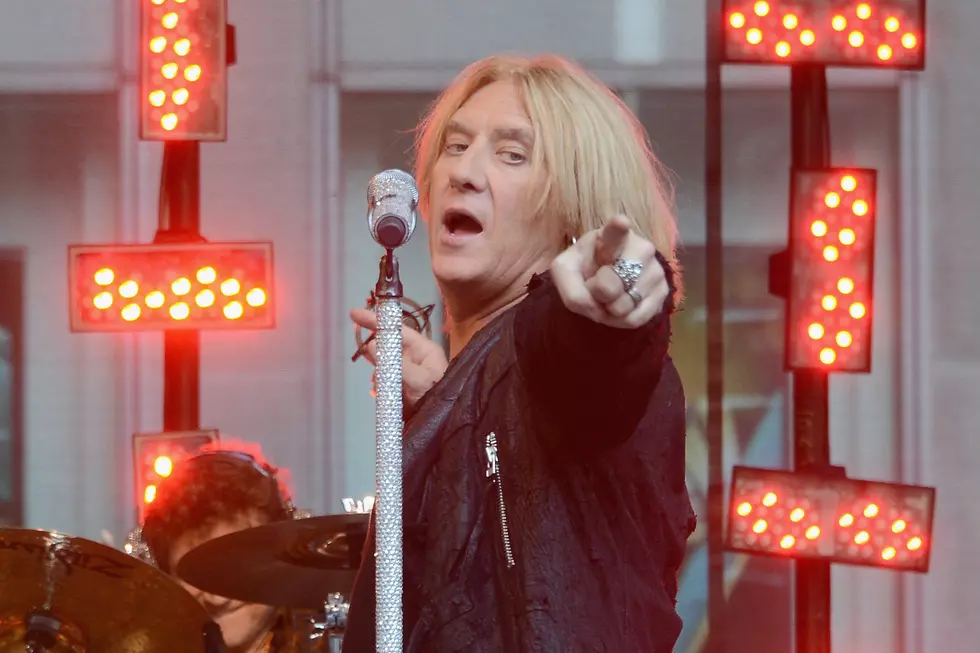 Def Leppard to Release First Ever Live Recording From Pete Willis Era
Dimitrios Kambouris, Getty Images
Def Leppard have been digging through the archives in recent years, and they're about to unearth what is certain to be a treasured item from their history. During an appearance on Eddie Trunk's SiriusXM Trunk Nation show, singer Joe Elliott revealed that the band has come across a 1980 live recording they plan on eventually releasing.
The show is notable as it has their early lineup intact, and will be the first ever live offering featuring original guitarist Pete Willis. Fans will remember that Willis exited the band, eventually replaced by Phil Collen in 1982.
Elliott explained (as viewed in the video below), "We thought about this about a year and a half ago, and there's gonna be a celebratory release. I don't know how much of this I can say right now. I might be breaking protocol. But I will say this much: there's a companion piece to On Through the Night, there's a brand-new, just-mixed live performance from the Oxford Theatre from 1980, which has never been heard ever."
Speaking about the state of the recording, Elliott confirmed, "It's warts and all. It is what it is. It's us live in 1980. We were discussing off-mic about lip-syncing or overdubbing ... You can't expect a 59-year-old me to go in and clean up a 20-year-old vocal. You know what I mean? So, it is what it is. But I tell you this much: the band… As I said in the liner notes, when you peer through the curtain of uncertainty that my voice was back in those days, there is a fantastic band onstage. And the two-armed Rick Allen with [Rick Savage] was some rhythm section to come, considering he was 16 years old and Sav was 17, I think — maybe 18. And Pete and Steve [Clark] were 17 and 18 years old. It was some band."
The show that serves as the source material featured a 15-song set that included all of the band's On Through the Night tracks. In addition, the group performed "Lady Strange" and "Let It Go" that would feature on their next album, High 'N' Dry, a b-side "Good Morning Freedom" and a track called "Medicine Man" that would eventually be worked into "Rock! Rock! (Till You Drop)" from their Pyromania album.
As for new music, Def Leppard, who recently finished another Las Vegas residency, may start working on fresh tracks as early as next year. Back in July, guitarist Vivian Campbell stated, "We're certainly working on new music, and it'll certainly be next year we'll be working on it 100 percent, but I don't know when it'll be complete. With Def Leppard, that's always a dangerous prediction."
The Best Hard Rock Album of Each Year Since 1970