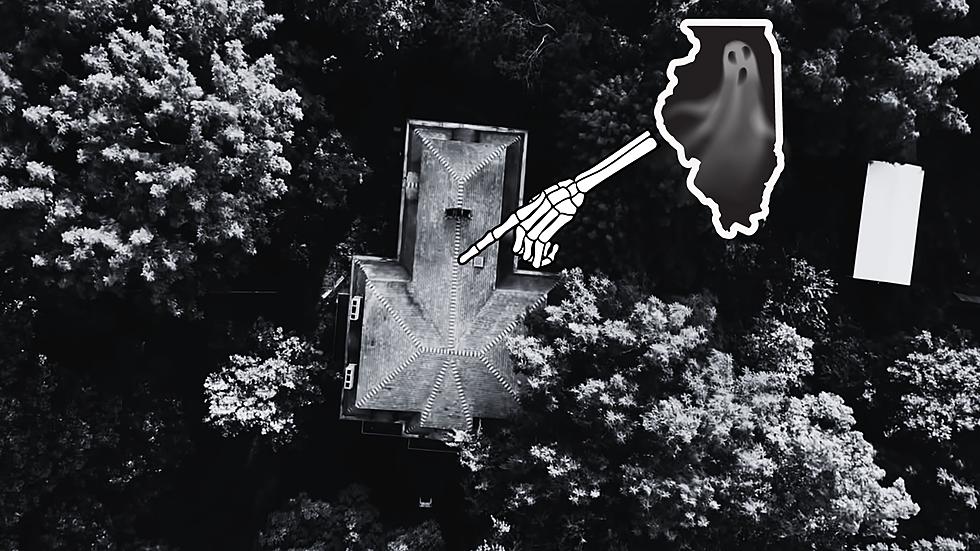 Illinois' Creepiest House 'Was Haunted Before It Was Built'?
The Paranormal Files (Official Channel) via YouTube/Canva
Every home I've ever heard of that claimed it was haunted had a moment in the past that could be pointed to as a possible reason. But, what about the house in Illinois that was just named the 'creepiest place' that experts claim was haunted before it was built?
Thanks to someone on the Illinois sub-Reddit that pointed this article from CNN out to me. It's the 50 creepiest places in each of the United States. For Illinois, the unanimous choice was the McPike Mansion in Alton, Illinois. They openly welcome paranormal investigations because of the twisted history of the mansion. It was built in 1869, but the paranormal history of this place dates back even further than that. The CNN article mentions this saying:
Some even believe the haunts date back to before the house was built, with detections of Native American ghosts and a residue from a possible Underground Railroad stop.
A couple of years ago, The Paranormal Files spent the night investigating McPike Mansion and had wild experiences as their detectors would detect strange happenings especially on the stairs and in the basement.
The mansion takes on an eerie appearance at night. It's quite an intimidating sight actually.
Creepiest place in the state of Illinois? Perhaps. Watch the full investigation and decide for yourself if 'something' was trying to communicate with the investigators that night.
Missouri Castle May Be the Most Haunted in the Midwest
Gallery Credit: BDAR & LOBR MLS, Realtor.com