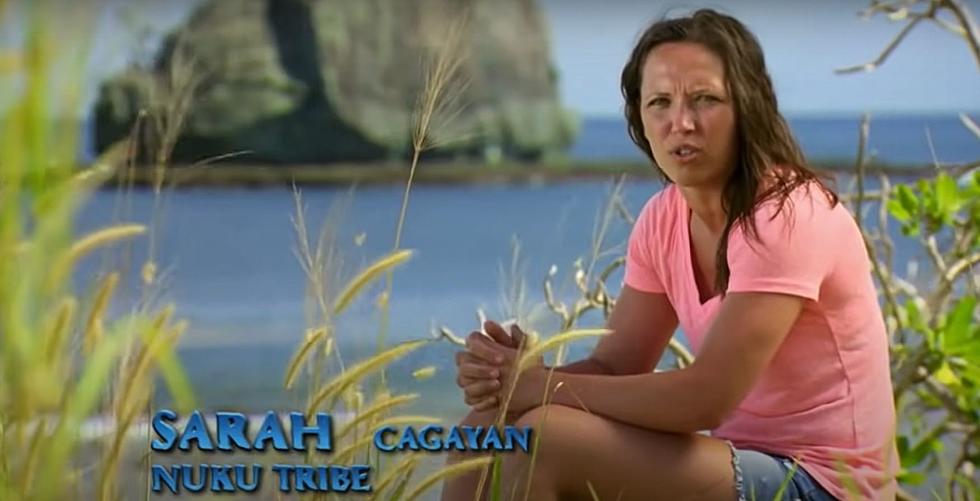 Muscatine Native Returns to Reality TV Following Three Stints on "Survivor"
Photo Credit: Survivor Legend 68, YouTube
A Muscatine, IA native, who has made a name for herself on several iterations of the reality TV show Survivor, is gracing the small screen once more.
A Cedar Rapids police officer, Sarah Lacina has become a legend in Survivor circles, as she's one of the most accomplished to ever play the game. In all three of her seasons, Lacina formed an alliance/partnership with fellow contest Tony Vlachos, a fellow police officer. Remarkably, each of the seasons they competed together — Survivor: Cagayan, Survivor: Game Changers, and Survivor: Winners at War — were one by one of the two of them.
Vlachos won Cagayan and Winners at War; Lacina won Game Changers, respectively.
Last year, Sarah Lacina competed on the CBS reality series The Challenge: USA, a program that plucks various competitors from shows like Big Brother, Survivor, and The Amazing Race and challenges them to compete in a litany of physical challenges with the goal of not getting eliminated.
Lacina not only competed on the show, but was crowned champion! She became the first female winner on the show and took home $254,500 as her prize!
Because she was the champion of the previous season, Lacina was invited back for the latest season of The Challenge, known as The Challenge: World Championship.
Devout fans of the show, which airs on Paramount+, contribute to its Challenge Fandom Wiki website, and have outlined the concept of World Championship. This installment was shot in South Africa last October and November:
The season features winners and MVPs of The Challenge Argentina, The Challenge Australia, The Challenge UK, and The Challenge: USA that will be partnered with Challenge legends from the MTV flagship series. The pairs will have to win, play, and politic to avoid elimination and reach the $500,000 prize.

 
If you add up all the shows she's been on thus far, Lacina is 2-2 between Survivor and The Challenge. I personally wouldn't bet against her on this show either!
The Challenge: World Championship will begin streaming on March 8th, 2023 on Paramount+!
Photos: Michigan's Pictured Rocks National Lake Shore
See the beauty of Michigan's Pictured Rocks National Lake Shore