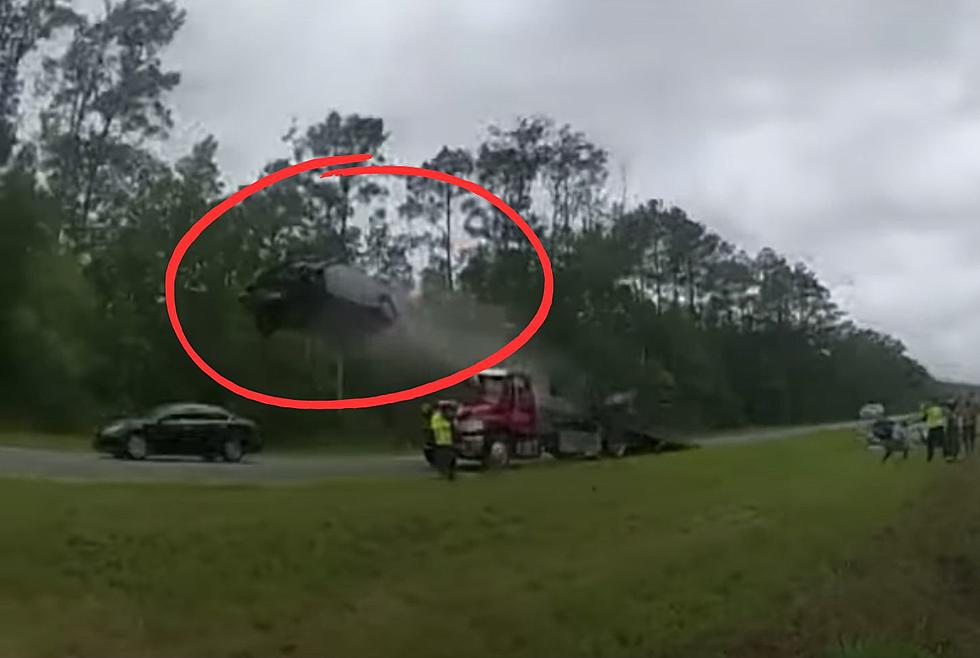 Georgia Car Flies Over Tow Truck "Dukes of Hazzard" Style
13WMAZ
In a dramatic scene that resembles a scene from the hit TV show "Dukes of Hazzard," a driver was captured hitting a tow truck's flatbed and catapulting through the air in southern Georgia.
Flying Car In Georgia
The incident occurred on Ga. 38/U.S. 84, where officers were attending to a traffic incident. Despite the officers being present, the driver did not slow down and hit the back of the tow truck, causing their car to flip through the air.
Thankfully, one of the officers quickly rushed to aid the driver, who was hospitalized with severe injuries. According to the Georgia State Patrol, the driver's vehicle vaulted around 120 feet before crashing into another vehicle and sliding 23 feet further. While the driver and officers were injured, no other injuries were reported.
Video Here:
https://www.youtube.com/watch?v=FXmcVsFQDW0
Georgia's Move-Over Law
Georgia State Patrol Lt. Crystal Zion told ABC News that the crash stresses the importance of Georgia's Move Over Law.
"It takes out the distractions of driving fast or phones or other people in the car. Basically, you know, when you see those lights to slow down, move over," Zion said.
The driver's potential charges are unknown as they remain hospitalized with serious injuries. Meanwhile, the deputy who was injured by the debris has been released from the hospital and is in good condition.