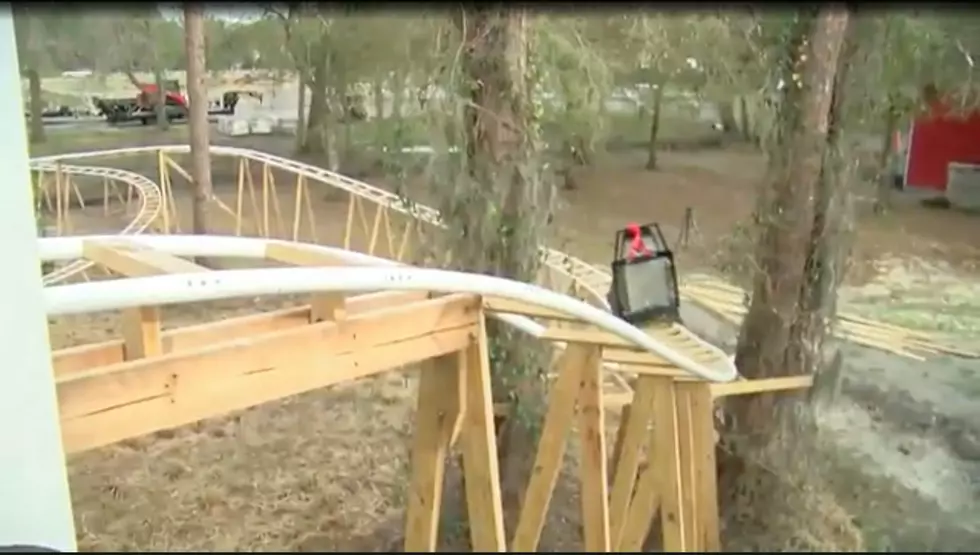 Man Builds Roller Coaster in Backyard
NBC 2
I've been saying since the initial lockdowns, to set goals for yourself. When this is all over, you're not going to want to tell your friends you got to level 280 on Candy Crush. You'll want to tell them about the new skills you learned, or like this guy from Florida who built a roller coaster in his own backyard.
Over the past 11 months, Scott Friga from North Fort Myers has repurposed the wooded area behind his home into a basketball court, a gymnasium and now his newest project, a 310-feet-long roller coaster.
"When the pandemic came in they shut the parks down so I built a basketball court for my son," Friga said. "They shut the gyms down, so we built a gym."
His kids begged him for a rollercoaster after a summer of no amusement park trips.
"The rollercoaster started about two months ago. Took four or five days to get it done," he said.
Friga said it's better (and safer) for his kids to play in his backyard than for them to be out looking for trouble somewhere else.
Scott owns his own construction business in the Fort Myers area.
Read more at NBC 2
Enter your number to get our free mobile app
6 Romantic At-Home Valentine's Day Date Ideas