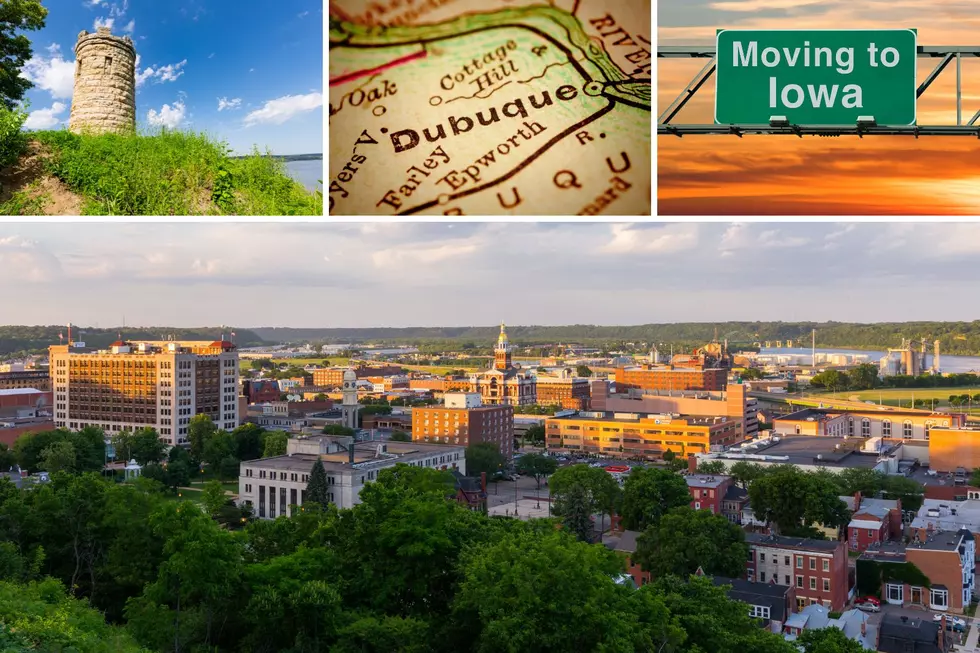 A Return to My Hometown: Dubuque, Iowa
Image Credit: Keith B. via Canva
As a fifth-generation Dubuque native who left the area over three decades ago, I am often asked what recently compelled me to return to my hometown and the Tri-States?
Along with a few personal reasons like wanting to be closer to family and friends post-pandemic, I weighed the pluses and minuses to conclude that it's a terrific place to live.
I won't deny that adjusting to the weather after enjoying more pleasant climates has been a process. However, this part of the country still offers an excellent quality of life, friendly people, exciting opportunities, and interesting adventures.
Here are some of my top reasons for moving to Dubuque, Iowa
A Place with History
Dubuque is where Iowa started, and it's the state's oldest city. So the City and Tri-State area are rich in history, culture, and character. More than ever, it's fun to dig deeper into the area's dynamic role in U.S. history, especially life along the Mississippi River. Today there's a vibrant economy and culture with a picturesque backdrop.
A Strong Economy
For a city with a population under75k and a metro area smaller than 150k, Dubuque has a robust regional economy featuring national companies and longtime local businesses, including major manufacturers, distribution, customer and financial services, health, entertainment, and education. As a result, there are countless exciting opportunities here.
A Great Location
Dubuque is an eastern Iowa city located along the Mississippi River where Iowa, Wisconsin, and Illinois meet. 
Besides, the more prominent city amenities of Chicago are 180 miles and a 3-hour drive to the east. The mid-sized and dynamic Madison, Wisconsin, is just 90 miles northeast. Finally, Iowa City, with the University of Iowa and a Hawkeye football game, is barely over an hour's drive to the southwest.
The longest road in the U.S., Highway 20, goes from east to west, and the Great River Road, one of the country's most scenic byways, goes north to south. So the two iconic roads cross at Dubuque for what I call America's most exciting intersection.
Numerous small towns and villages with tons of character and history dot the landscape to create an endless supply of cultural offerings to discover and enjoy.  
Fun Outdoor Adventures
Dubuque is an excellent place from which to explore the beautiful Driftless Area. This part of middle America encompasses elements of eastern Iowa, southwest Wisconsin, southeastern Minnesota, and the far northwest corner of Illinois. 
Untouched by the last Ice Age, this landscape is incredibly unique. Characterized by steep hills, forested ridges, and deeply carved river valleys, the area provides rich geology and geography for unlimited exploration and countless adventures.
Educational Opportunities
Dubuque is a vibrant multi-cultural and educated community home to two universities, a four-year college, a community college, a bible college, and a seminary. The University of Wisconsin has a campus in Platteville (22 miles away) with an enrollment of over 6,500. 
Affordable Cost of Living
Dubuque has a lower cost of living than much of the country, mainly because housing costs are relatively affordable, with the median cost of a home at $190k versus the $290k median home price nationally.
More Reasons to Choose Dubuque
The schools are outstanding. The City is well-maintained and clean, and the crime rate is low without the host of issues plaguing large urban areas. In addition, there are virtually zero traffic concerns.
The downtown has been revived to include Historic Upper Main, the Historic Millwork District, and Historic Old Main. It is home to locally-owned shops, restaurants, breweries, coffee houses, theaters, music venues, and museums with an endless list of concerts and events.
The scenery includes impressive architecture, beautiful limestone bluffs, and tree-lined hills. In addition, the Mississippi River adds to the history, charm, and mystique.
LOOK: Here are the 25 best places to live in Iowa
Stacker
compiled a list of the best places to live in Iowa using data from
Niche
. Niche ranks places to live based on a variety of factors including cost of living, schools, health care, recreation, and weather. Cities, suburbs, and towns were included. Listings and images are from
realtor.com
.
On the list, there's a robust mix of offerings from great schools and nightlife to high walkability and public parks. Some areas have enjoyed rapid growth thanks to new businesses moving to the area, while others offer glimpses into area history with well-preserved architecture and museums. Keep reading to see if your hometown made the list.