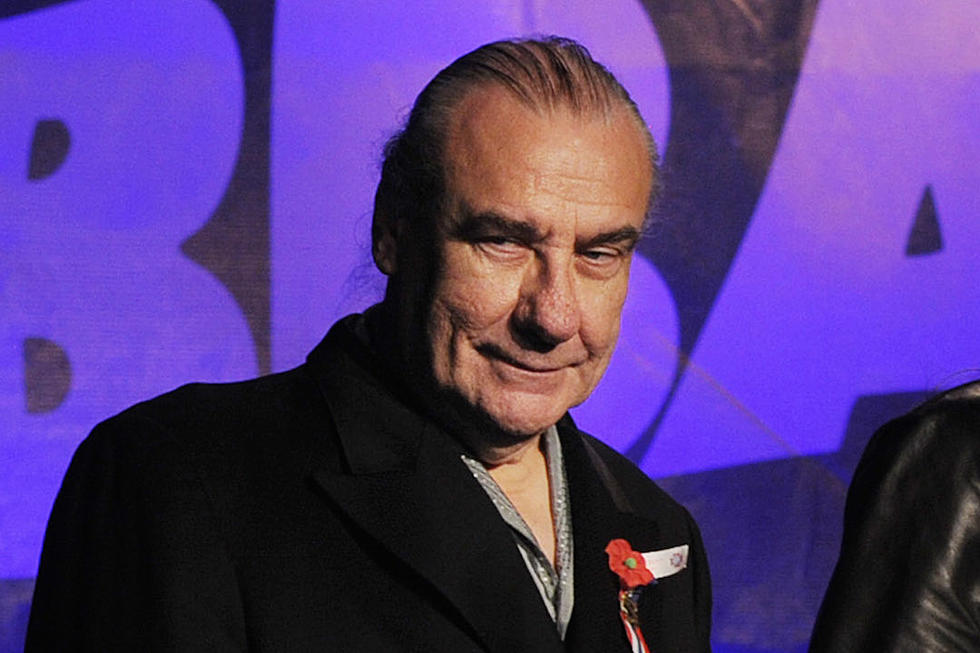 Black Sabbath Members Reunite With Bill Ward at Grammy Event
Kevin Winter, Getty Images
The "Grammy Salute to Music Legends" was held on Saturday (May 11) in Los Angeles. Black Sabbath were honored at the event, receiving a Lifetime Achievement award, for which Tony Iommi, Geezer Butler and estranged drummer Bill Ward were all present.
Ward was notably absent on Black Sabbath's farewell tour as he traded barbs with his former bandmates in the press as to why he was not partaking in the trek. Despite past tensions, the drummer was present at the Grammy event as seen in photos tweeted by Iommi and Butler.
Paying tribute to Sabbath at the event, Rival Sons, who opened for Sabbath on their farewell run, performed a medley consisting of "War Pigs," "Changes" and "Paranoid."
"What an experience," said Rival Sons drummer Mike Miley in an Instagram photo with Ward. "We Rival Sons got to present a Recording Academy Lifetime Achievement Award to Black Sabbath last night, AND perform a medley of their songs, RIGHT IN FRONT OF THEM, and a vast array of other stars and legends, at the Dolby Theatre In Hollywood. I got to sit down with Bill Ward for a few precious moments; talking about jazz, feel, and rhythm, and other life stuff. What a treat. What a legend and what a sweetheart Wardy is.
Ozzy Osbourne presumably missed the event as he's focused on recovering from surgery after dislocating metal rods in his body. The injury forced the postponement of all 2019 tour dates to 2020.
Where Does Bill Ward Rank Among the Top 66 Hard Rock + Metal Drummers of All Time?