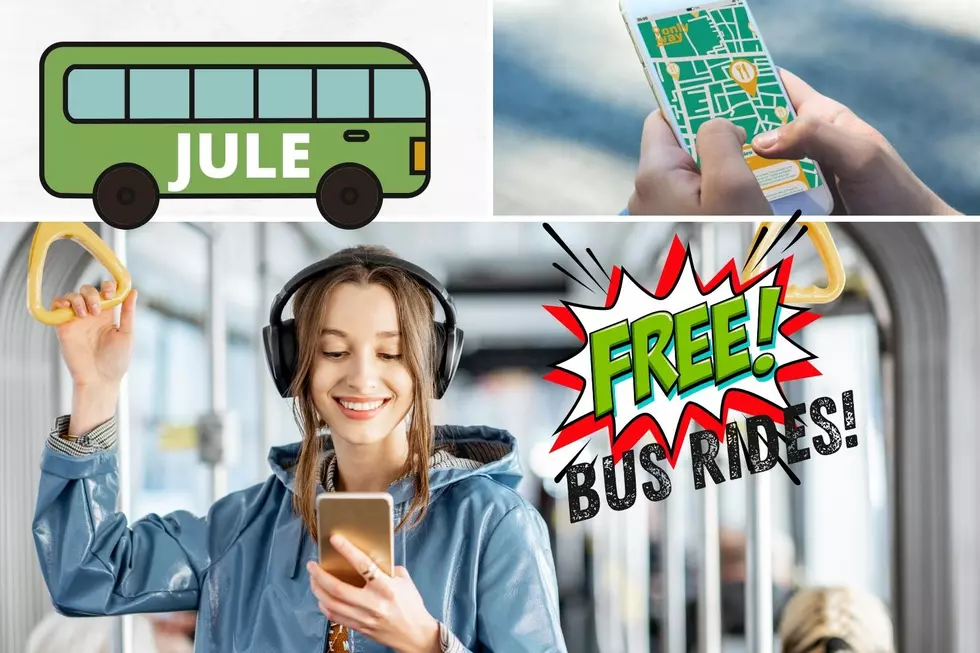 City of Dubuque Offers Free Student Fares on Jule Buses
Photo Credit: Keith B. via Canva
With the start of a new school year comes questions about transportation issues. Often there may be challenges with taking the school bus, personal vehicles, walking, or biking to school. To help, the City of Dubuque's public transportation is also available to get students to and from school at no cost to the student. 
As a vital partner, the City's bus system, the Jule, offers free rides to and from school through the academic year for students in grades K-12. 
The student, parent or guardian must bring a valid Student ID to the Intermodal Transportation Center at 950 Elm Street to get the Smart Swipe Card. The student card is good for free rides on Jule's fixed-route buses. 
A Swipe card costs just $1 but provides tremendous value and transit options. 
A student wishing to reuse last year's card still requires a visit to the Intermodel Transportation Center to load fares for the 2022-23 school year. Hours: Monday - Friday: 7:30 a.m. - 4:30 p.m.
Visit juletransit.com or call 563-589-4196 for more information.
Not sure how to access the bus or which route to choose? The Jule provides a helpful trip planning tool for students and all riders. myride.cityofdubuque.org. 
Watch: How to Ride the Jule
Jule buses operate weekdays from 6:15 am to 6:45 pm and Saturday from 8 am to 5:45 pm. The Jule does not offer Sunday service. 
The Jule has nine fixed routes, including a convenient 15-minute Express Service between the Intermodel Transportation Center and the West End JFK Transfer Center. 
Suppose you have a Fixed-Route question, phone: (563) 589-4196.
All Jule buses are equipped with bike racks for passengers to use free of charge with a regular bus fare ticket. 
Additionally, Jule buses are equipped with ramps and lifts to accommodate mobility devices. All Jule facilities and bus stops are accessible in compliance with the Americans with Disabilities Act (ADA).
Riders can view routes and schedules, plan a trip, and purchase a bus pass from the Ride Jule app. There's no need to carry cash as riders can scan their pass via a QR code on their smart device as they board!
The Jule App is free to download on the Apple App Store and Google Play.
Dubuque's Riverview Park Provides Spectacular Views & Affordable Camping
Life along the Mississippi River remains as Twain described it 139 years ago. While the river and the towns lining its bank may be tamer today than in Twain's time, there remains a calming allure to resting on the riverbank and watching it flow.
Dubuque's City-owned and operated 20-acre Miller Riverview Park and Campground is one of the best places to relax and enjoy the mighty Mississippi.