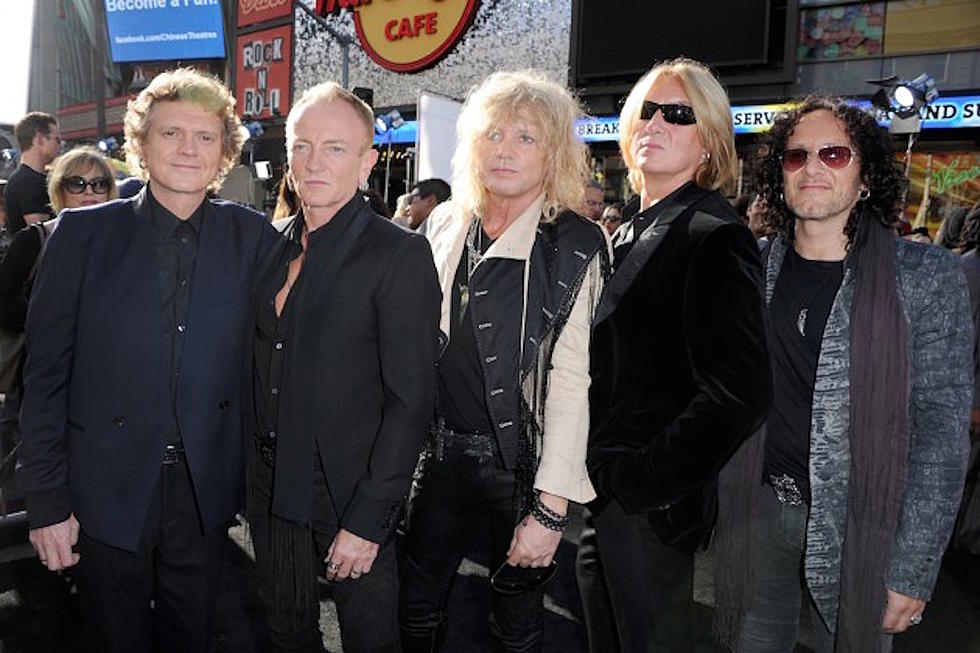 Def Leppard Lead 2019 Rock and Roll Hall of Fame Induction Class
Kevin Winter, Getty Images
Rise up, gather round, Def Leppard are ready to rock the Rock Hall to the ground. The five-piece English rock band founded in Sheffield in 1977 will lead the 2019 Rock and Roll Hall of Fame induction class, joining six other acts taking their rightful place amongst music's elite.
Def Leppard, who recently topped the Rock and Roll Hall of Fame's fan ballot, will be joined in the induction class by Stevie Nicks, The Zombies, The Cure, Janet Jackson, Radiohead and Roxy Music. Nicks, The Zombies and The Cure were also selections on the fan ballot, with only Todd Rundgren from that ballot being left out of the induction class.
Rundgren, best known for his work in Nazz and Utopia as well as his impressive production resume, missed the final cut, as did Rage Against the Machine, MC5, Kraftwerk, Devo, LL Cool J, John Prine and Rufus & Chaka Khan.
In total, an international voting body of more than 1,000 artists, including current living inductees, historians and members of the music industry, were able to cast their votes alongside the fan ballot. Factors such as the artist's musical influence, length and depth of their career, their body of work, innovation and superiority in style and technique were taken into consideration.
The 34th Annual Rock & Roll Hall of Fame Induction Ceremony, presented by Klipsch Audio, will take place on Friday, March 29 at the Barclays Center in Brooklyn, N.Y. Ticket on-sale dates for the event will be announced in January, though a limited number of pre-sale tickets are available to Rock Hall members. As in past years, HBO will have a Rock Hall special airing not long after the ceremony, while SiriusXM will also have a radio broadcast.
Hard Rock + Metal Acts Who Deserve to Be in the Rock and Roll Hall of Fame