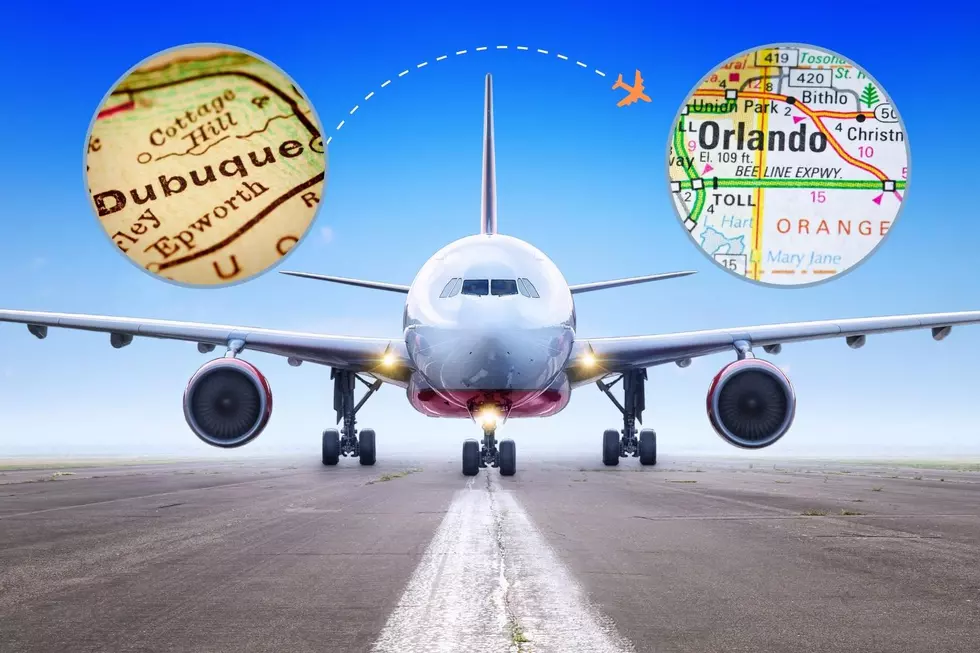 Dubuque Airport Proposes $1 Million Plan to Land Bargain Airline
Photo Credit: Keith B. via Canva
How much are you willing to pay for a plane ticket these days? $300 to $600 is typical and reasonable enough. But how about $1 million?
So the Dubuque Regional Airport and Dubuque Area Chamber of Commerce pitched to the Dubuque County Board of Supervisors the idea of putting up $1 million to land an entire airline. While that price may seem sky-high, keep reading for the fine print details.
Frequent and reliable air service is essential in keeping Dubuque and the Tri-States attractive and accessible for business and leisure travelers. However, with American Airlines' recent departure from the Dubuque Regional Airport, local officials and business leaders are hustling to land another airline to keep the airport viable for commercial air travel.
As it stands, private use and the University of Dubuque aviation program keep the airport busy, but that's not enough to satisfy the needs of local business and leisure travel.
A diverse and vibrant 21st-century economy needs a modern transportation system to stay competitive in today's global economy.
While not ideal, airport officials and business leaders are exploring all options to get an active airline on board. The proposed deal would connect Dubuque to two Florida cities, Orlando and Fort Meyers. Four weekly flights are projected to generate 38,000 annual passengers.
The Telegraph Herald reported the interested carrier as a "bargain airline," but no official name was mentioned.
The caveat to the plan is the proposed yet unnamed airline requires a $1 million minimum revenue guarantee. The City and County will fill any gap if annual ticket sales fall short. In addition, the proposal would use, for two years, up to $250,000 per year of Dubuque County's remaining funds from the American Rescue Plan Act. Should it be necessary, an equal match from the City of Dubuque would be used.
The proposal's big-picture agenda is to get a commercial airline flying into and out of Dubuque as soon as possible with as many passengers as possible. This will demonstrate a viable customer base to attract a more prominent, legacy airline. In short, Dubuque must show strong customer demand for a larger airline to commit to daily flights.
According to Airport Executive Director Todd Dalsing, having a regular commercial airline is also essential to keep the Dubuque Regional Airport eligible for Federal money, such as the Federal Aviation Administration's Airport Improvement Plan program, which provides $1 million annually for airport infrastructure upkeep and improvements.
So it may make sense to payout a few hundred thousand towards a minimum revenue guarantee if it means millions in Federal dollars to keep the airport operational and maintained. The Dubuque County Board of Supervisors took no vote on the matter. However, it will also be presented to the Dubuque City Council on October 3.
Follow our stories and watch for future developments on the issue, but don't schedule that winter getaway trip to Disney World in Orlando just yet.
Additional Dubuque Transportation Stories:
Dubuque's Riverview Park Provides Spectacular Views & Affordable Camping
Life along the Mississippi River remains as Twain described it 139 years ago. While the river and the towns lining its bank may be tamer today than in Twain's time, there remains a calming allure to resting on the riverbank and watching it flow.
Dubuque's City-owned and operated 20-acre Miller Riverview Park and Campground is one of the best places to relax and enjoy the mighty Mississippi.