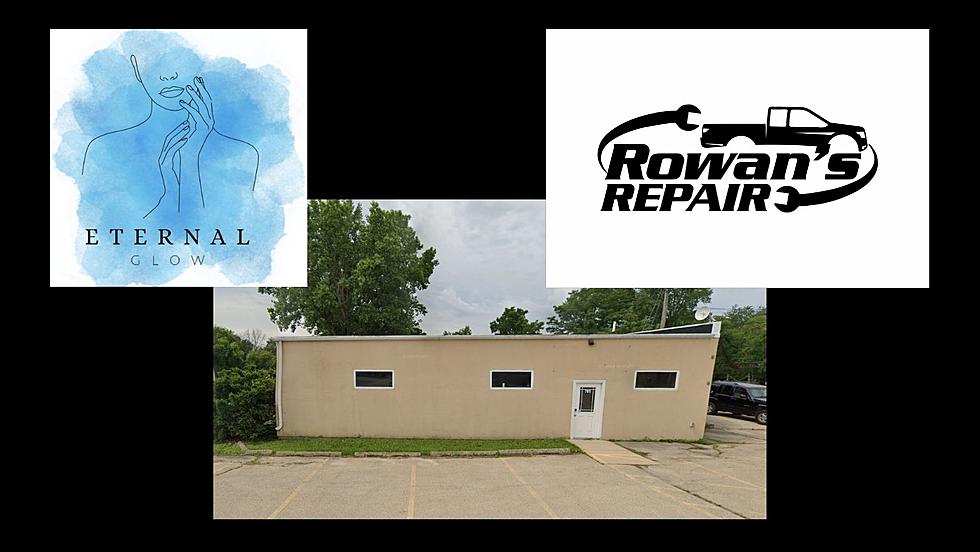 Dubuque Family Brings 'Spa Life' to Vehicle Repairs On Cedar Cross Road
Credit: Google Maps / Rowan's Repair / Eternal Glow
Who would think that diesel repair would go hand-in-hand with a spa? Well in this family, it certainly does.
According to a report from BizTimes.biz, A brother and sister have just opened their own separate businesses under one roof in Dubuque. Austin and Josie Rowan now operate businesses at 765 Cedar Cross Road in Dubuque. Austin has been operating a repair shop dubbed Rowan's Repair since last summer. More recently, his sister Josie has officially opened a spa named, Eternal Glow, in the last month.
"I decided to go to school for esthetics, and my brother bought the business at the same time. We're all super close, and we include each other in everything. He made the comment one day, 'This is where all my stuff is going, and up here Josie is going to have her spot.' I thought it sounded awesome. I'm excited to do it (run her own business), and I love what I do. I had a hard time figuring out what I wanted to do after high school. I wanted to love what I did, and I can stand behind this. Making people feel better about themselves; I love it!"

-Josie Rowan, Eternal Glow Owner/Operator
Josie's brother Austin, who works as a diesel mechanic, purchased the Cedar Cross Road property in April of 2022. The decision to open his own vehicle repair facility came after his mother was quoted thousands of dollars in repairs for her vehicle, and he was able to fix them himself.
"It's actually been going really well. I've got a few bigger companies that have been supporting me ever since I started. They bring me work consistently. (This situation) It's awesome, just the fact that my sister's going to have a good life and be taken care of. She's doing what she wants to do. She's 20 years old with the whole world in front of her."

-Austin Rowan, Rowan's Repair Owner/Operator
Josie's, father and brother remodeled the upper portion of the building for her spa, where she now works as an esthetician, specializing in skin treatment. Hair and cosmetology services are also offered in the space, with hopes to add other services, such as massage therapy.
Looking for repairs? A new look? Maybe both!? Rowan's Repair is open from 5pm to midnight Tuesday through Friday and 9am to 8pm Saturday through Monday. You can contact them to schedule your appointment at 563-542-8659. Josie's spa, Eternal Glow, is open from 8am to 8pm Tuesdays and Wednesdays, 1:30 to 8pm Fridays, 8am to 5pm Saturdays and 8am to 2pm Sundays. Pricing, services, and scheduling can be found at her Business Square page.
Businesses that Dubuque Could Use!
Businesses and attractions that would be right at home in Dubuque, Iowa.
The Dubuque Arboretum & Botanical Gardens
A stroll through the Dubuque Arboretum & Botanical Gardens in Early Spring