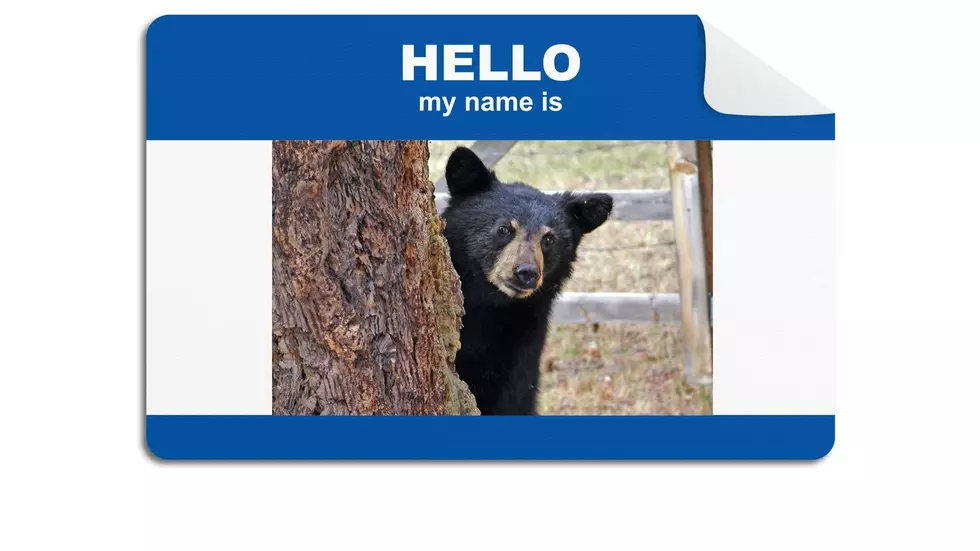 Dubuque's Black Bear Needs a Name!
Photo Credit: Keith B. / Canva
Having grown up in Dubuque and living elsewhere for several years, I certainly understand the appeal of relocating back to the area.
Folks here are friendly, and we have safe neighborhoods. Not to mention great food, beautiful Mississippi River views, and some fantastic trails to roam.
It's no surprise that a Black Bear has chosen to call Dubuque home. Iowans are genuinely friendly people, and we typically look out for one another.
But while the "Bear" has become the light-hearted talk of the town, it's important to remember that it's a wild animal who could cause actual harm if one was to encounter it. 
However, it may also be a nice gesture to give our newest resident a name instead of the generic "Black Bear" moniker it now has. 
Many famous bears have proven to be family-friendly cultural icons. 
Smokey the Bear comes to mind with his famous wildfire prevention campaigns. 
Yogi and Boo-Boo Bear have entertained generations with their racket of stealing picnic baskets in Jellystone Park.
And who doesn't love Fozzie Bear and his attempts at stand-up comedy? 
And of course, A.A. Milne's Winnie-the-Pooh has been part of the culture for nearly a century.
Let's not forget about Huggy Bear, the streetwise sidekick to Starsky & Hutch, legendary college football coach Paul 'Bear' Bryant, or Da' Bears from Chicago.
So there's a precedent for embracing and naming bears. That's where you come in. Do you have a suggested name for the Dubuque's Black Bear? 
We solicited a few names to get the creative juices flowing, so some slightly unbearable suggestions are here. But, of course, all options are on the table, so feel free to add your name suggestions to the list. 
Bearly Legal: This could lead to some trouble.
Bearly Sanders: Could actually win the Iowa Caucus.
Barry Bear - Nice play on words.
Julien DuBear - A fun play on our City founder.
Bruin Bear - It could make for a nice black stout.
Shakesbear -  Perfect if he's chilling in the park reciting Hamlet.
Ditka, Butkus, or Payton - as suggested by a lifelong Bears fan.
LOOK: Stunning animal photos from around the world
From grazing Tibetan antelope to migrating monarch butterflies, these 50 photos of wildlife around the world capture the staggering grace of the animal kingdom. The forthcoming gallery runs sequentially from air to land to water, and focuses on birds, land mammals, aquatic life, and insects as they work in pairs or groups, or sometimes all on their own.