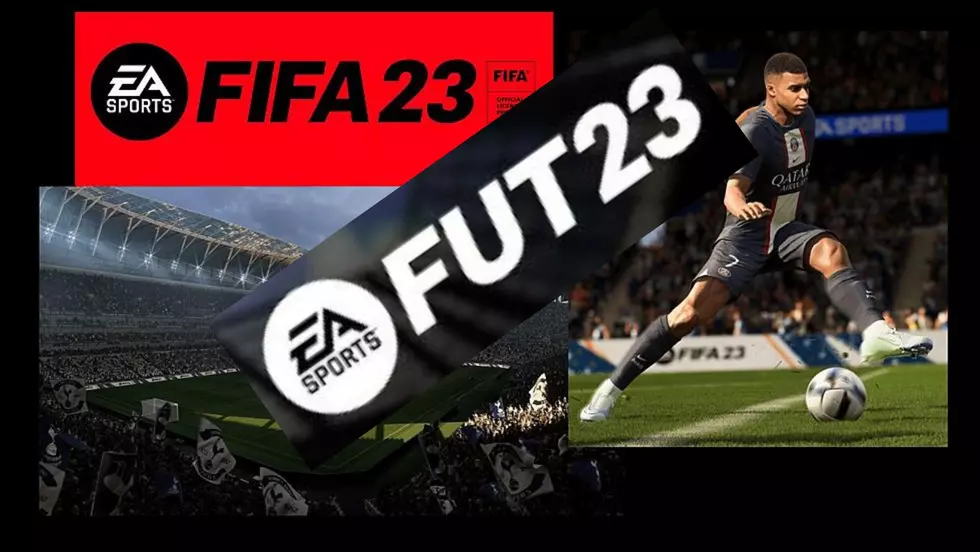 Get Ahead Of The Rest, 10 Tips To Conquer FUT 23
Credit: FIFA 23
Another season of FIFA Ultimate Team is here. I've already got my main team set, full of gold level stars from the Premier League. A lot of it is the same this year, but there a several new key features that can help you get ahead early. Dive into these top 10 tips and make your early days in FUT a breeze. BTW, these same principles probably work on Madden's Ultimate Team as well....
1) FIFA Moments; play them to get a leg up on the competition.
This new feature of FUT is a fun addition that puts players in unique scenarios with the chance for big payoffs. Last night I collected 32 stars in just under an hour playing. Not only does this mode give you a chance to practice basic skills and get use to your teams best style of play. It allows you to trade in those earned stars for packs of new star-players.16 stars gets you a jumbo pack of gold level players. Last night I bagged Marcus Rashford & Timo Werner in the same pack. Pretty good pulls for this year.
2) Complete those objectives!
Literally the easiest way to score upgrades, coin boosts, and bonus swag is to play the game while focusing on specific tasks. Completing objectives early provides you with XP to bump up your season progress; earning you rewards, packs, and special players. Additional objectives can be completed under separate tabs including Milestones, Foundations, and Events.
3) SBC Challenges are key to upgrading your squad. DO THEM!
Looking for that upper tier player? Here's where you can find them. Once you've unlocked the basics, 4 step intro to squad building challenges, you'll be able to trade squads of players for new player packs, and specialized player cards including the ever elusive and desired ICON players. Make sure to save every player you unlock while playing FUT. They may be the key to getting your first ICON on a swap deal through special SBCs.
4) Skip Online Play... for now
You heard me right. There are plenty of other areas of FUT you can focus on to get your team in to what we'll call "fighting shape." Single player aspects of FUT, like squad battles and FUT Moments, are the best way to get coins for investing and to try out new tactics, formations, and player combos against other player-created teams.
5) Focus on the Chemistry
Have you ever tried to put gas in a diesel? Doesn't turn out to good, does it? That's basically what you're doing to your team, if you play with your best all-around players, but ignore their "links" (club, country, positioning). Chemistry is the only way to get that extra something from your team of players, especially when you start using modifiers on players to accommodate your play style. You want 3 diamonds here to get the most out of your players. Exclamation mark means the player is out of position and will NOT have the best chemistry.
6) Ok, now you can play online
Here's where the rubber meets the road. Where all your hours of behind-the-scenes game play can shine through. FUT Champions is the tournament to test your skills in, and man can it be tough. Win as many as you can in a row and score big points to jump up the leader board. The higher you place, the better the rewards. You can also try online drafts and other interesting play modes. If you're like me, then you're somewhere around the middle of the road for online competition, and that's fine. You can still enjoy ultimate team and pick-up some pretty good prizes if you're a 50-50 player. Sometimes you can even find new online friends that will "help you" get those tougher objectives and tasks done in game. The gaming community can be a pretty nice place sometimes.
 7) Loan Players can be great game changers, but they will break your heart
Please do NOT build a team that relies heavily on loan players; that blue/white number is not your friend. Once their game time is up, your back to square one. This doesn't mean not to use loan players you've received, just don't plan on having them for the long run. Plan for the future with a solid "main" player for that position.
8) Market/Transfer List What You Can
Lots of consumables and players you gain will be considered untradeable; meaning they are useless outside of playing with them or using them as SBC fodder to upgrade. When you do get players that are unusable for your squad, but are just too good to let them go try selling them and make a quick coin or two to reinvest into your ultimate team.
9) Use the FIFA 23 Companion Ap on your mobile device
I love where games like this have gone. Use this ap to keep an eye on your team and up to date without having to log into your console. You can make changes to your squad, and deal with transfers. Big plus, you can do squad builder tasks here, instead of having to do them in-game on console. Basically, when you can't play, you can still prep to play.
10) Friendlies; ehhhhh no thanks
I hate to say it, but why? This serves no purpose other than to free play with a friend online. No coins earned; no contracts lost. So, I guess, nothing gained nothing lost; except game time that you could have been using more wisely.
As they say, proof is in the pudding. Using the earlier steps above, I managed to take my team of bronze starter players and loanees and turn it in to the team below in under three hours. Full of chemistry, low-cost, & highly efficient.
Not too shabby if I don't say so myself.
CHECK THEM OUT: 100 years of Christmas toys, gifts and fads