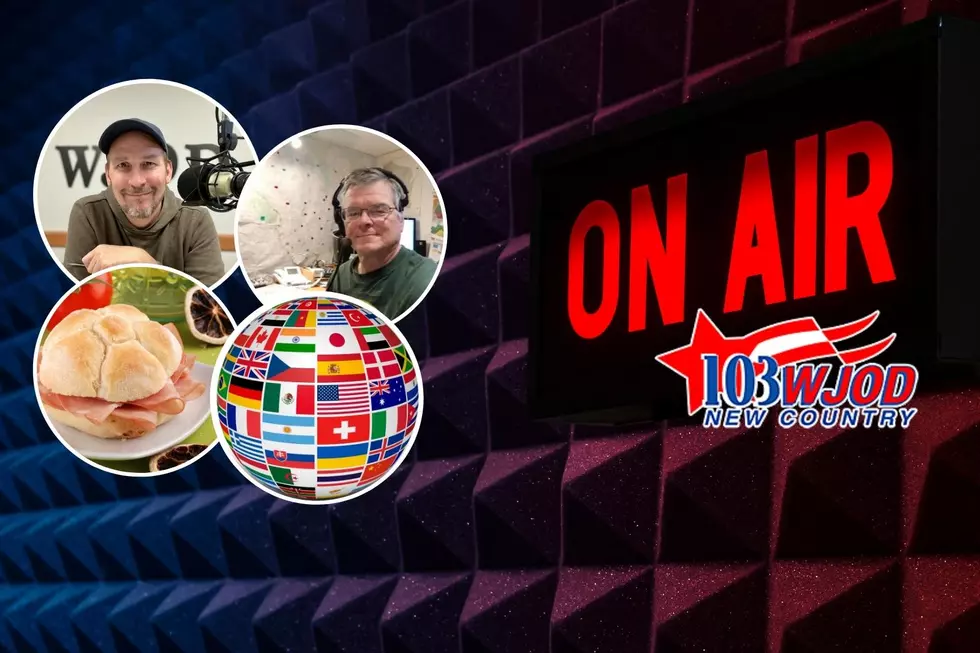 We're Talking Fried Baloney Sandwiches and the UN [videos]
Photo Credit: Keith B. via Canva
The Good Morning Rodeo Round-Up. We dusted off the weekend and launched Monday, October 24, with the Pick the Day with Karl K. 
Today's choices must've been designed to get us hungry, and it worked with my sharing with Karl the virtues of fried baloney sandwiches.
National Day Choices for October 24: Bologna Day, National Food Day, focuses on healthy and nutritious food choices. The movement seeks a balance between nutrition, affordability, and the environment.
Finally, United Nations Day recognized the United Nations (UN) founding in 1945. 
Karl K. chose the bologna route. Loyal listener Becky shared her favorite fried boloney sandwich recipe with me. Thanks, Becky!
Fried bologna is the one I'd pick 😋 😍 !!

The ONLY way to make it is...Fry it in butter, then fry an egg over easy in the same butter, and melt 😋 😍 cheese; after that is all melted, put it on peanut buttered toast. YUMMY 😋 😋 😋 

Best 👌 breakfast 😋 sandwich EVER!! Try it. You won't be disappointed. Have a wonderful week 😊, Becky.

 
RODEO REALLY TOUGH TRIVIA
I chose to go down the United Nations Day rabbit hole for the trivia question. From Afghanistan to Zimbabwe, there are many countries in the world. How many countries are there in the world? A. 135 B.155 C.175 or D.195 
Answer: There are 195 countries today, with 193 as members of the United Nations. Two countries are non-member observer states, the Holy See and the State of Palestine.
Shelly Hess was caller #5, and she won the Sundown Moutain Resort Pass for her son. Shelly shared that they have been attempting to win for several weeks, often getting to be caller numbers one, two, three, and four. So it was a true victory to get the chance to win finally.
Thanks to all who call into Rodeo Really Tough Trivia. Like Shelly, your day will come soon, so keep listening and dialing for your chance to win on 103.3 WJOD and the Good Morning Rodeo!
How Dubuque Are You Quiz
Scroll through our quiz below to get a gauge of just how "Dubuque" you are. You'll need a good way to track your score -- we suggest a pencil & paper -- and the ability to honestly answer some questions. This is NOT a test of your knowledge of the area. This is a carefully crafted quiz designed to accurately appraise your level of "Dubuque-iness." Knowledge of the area is only one component of that. Tally your score at the end of the five sections below and you'll know your "Dubuquation" result. Then share your score and compare with friends.