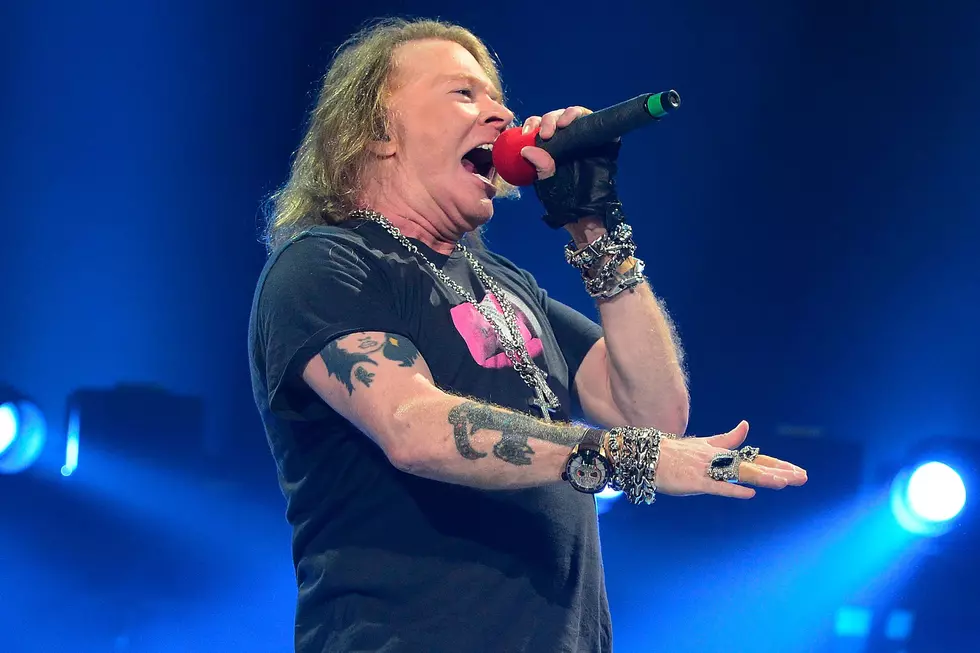 Listen to Guns N' Roses' Acoustic Version of 'Move to the City'
Jeffrey A. Camarati, Getty Images
Guns N' Roses' historic Appetite for Destruction debut is set for a massive rerelease next week (June 29). Arriving in different variations, the most exquisite being a $999 box set, the album is packaged with a wealth of bonus tracks, including the acoustic version of "Move to the City," which can be heard below.
The 1988 acoustic rendition is a far cry from the hard-riffing big band feel of the original, which had an Aerosmith-like vibe complete with a saxophone. It's all about Axl Rose here, who sings with biting, darting moments that convey the raw attitude typical of the singer.
"Move to the City" appeared in its original form on the Live ?!*@ Like a Suicide EP and later on the GN'R Lies "full length" which repurposed the former release alongside four acoustic tracks.
Guns N' Roses, "Move to the City" (Acoustic)
Top 80 Hard Rock + Metal Albums of the 1980s
10 Most Destructive Guns N' Roses Moments