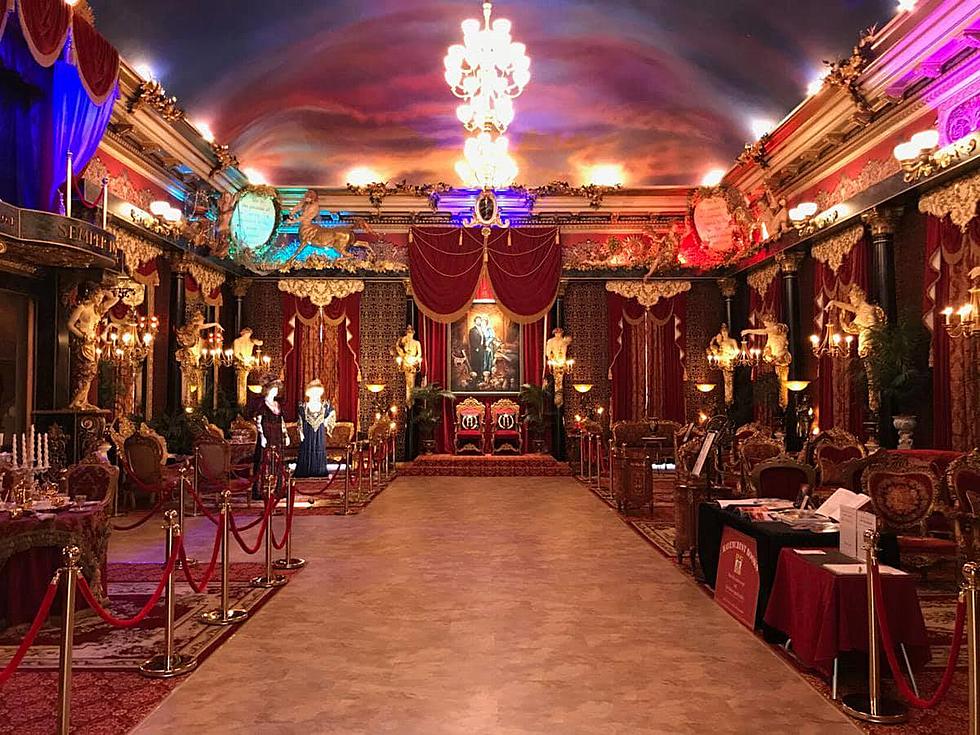 Havencrest Castle: You Don't Have to Go To Europe to See a Castle
credit: Dan Rest
Many of us have dreamed of visiting a castle in Europe and imagining what it would be like to travel back in time to the days of knights and kings, feasts and jousts, but that doesn't mean we can't enjoy the beauty of these medieval structures right here in the United States.
Thanks to Havencrest Castle in Savanna, Illinois, you can visit this beautiful example of medieval architecture without ever having to leave the country!
Feel the magic come alive as you explore the Medieval Hall, Princess Gowns, and sit in the thrones of the Grand Ballroom. 26 out-of-this-world rooms in all.
One vast room features historically accurate replicas from Titanic.
You don't have to go to Europe to see a castle. Go to HavencrestCastle.com to book your tour. Want to win some tickets? Here's your chance!
A rare opportunity to discover this private hilltop home only on weekends, and only in October!
Havencrest Castle is the creative outpouring of Mr. & Mrs. Alan St. George, who together designed every major and minor detail over their 31 years together without the aid of an architect or designer. Their devotion to one another manifested itself in the brick and stone structure, with elaborate, themed rooms that transport the visitor to distant lands and long-forgotten eras. Alan St. George's sculptures, paintings, and murals fill the castle, inspired by the love of his late wife, Adrianne Blue Wakefield-St. George. This was their private sanctuary of Love & Art, a world of romantic dreams where reality & illusion merged and fairy-tale wishes came true.

Love and beauty fill every corner of this one-of-a-kind castle. Visitors are left with an unforgettable experience of beauty, elegance, and fantasy embraced by a never-ending love story.
Quad Cities Live Music Venues That Aren't Live Music Venues Anymore
Nostalgia Alert!.
We've compiled a quick list (by no means comprehensive) of venues in the Quad Cities that are no longer music venues but to us will ALWAYS hold a special place were we saw some great shows and made some incredible memories.
To many of us the live music scene wasn't just a concert here & there. It was an every weekend affair. And it didn't matter if it was a touring band or your buddy's band. We were going to be there with a beer in hand and scream along with guitars that were way too loud in a room that was improperly treated acoustically and make some bad decisions.
25 True Crime Locations: What Do They Look Like Today?
Below, find out where 25 of the most infamous crimes in history took place — and what the locations are used for today. (If they've been left standing.)