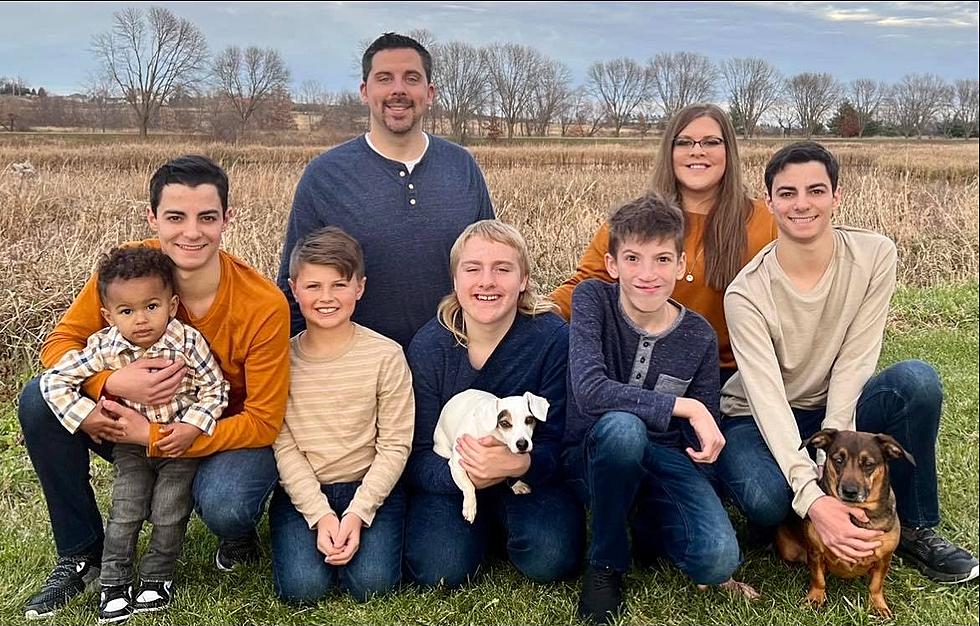 Hiawatha Family Has Lost Contact with Ukrainian Boy They're Adopting
Jenna Breckenridge
A Hiawatha family has adopted three Ukrainian boys into their family. While they continue to adjust to life in Iowa, the family was in the process of adopting another boy from Ukraine. Unfortunately, in the midst of that process, Russia invaded the country. The family has lost contact with the boy as Russian attacks in Ukraine continue.
Jenna and Scott Breckenridge of Hiawatha, Iowa officially adopted three boys last year. Just six days ago, she announced that they were in the process of adopting a fourth child, a 15-year-old boy named Artem. At the time, he was in an orphanage, ready to move due to the invasion of Russian troops.

Just 12 hours later, Jenna announced that the adoption agency had informed her Artem was in a bomb shelter and shared a heartbreaking message from him that read, in part, "I beg you to take me away as quickly as possible."
Sunday afternoon, Jenna reported that she had last had contact with Artem earlier in the day. She said that word was that phones had been taken away from the kids.
As we approach Tuesday afternoon, the family has still had no contact with Artem since Sunday morning. Jenna says he's in the city of Berdyansk, "which is currently under attack."
This photo is the last time she hugged Artem:
As Jenna said in a post on Monday, "Keep praying for Artem and all the people of Ukraine. God is the only resolution in all of this madness."
Please join us in praying for the Breckenridge family, Artem, and Ukrainians in their home country and around the world. This insanity needs to stop. Right now.
15 Ways You Can Help People in Ukraine Right Now
As Americans watch events unfold in Ukraine, many wonder how they can help. Below is a list of organizations responding to the crisis in Ukraine along with information on how you can support their various missions.