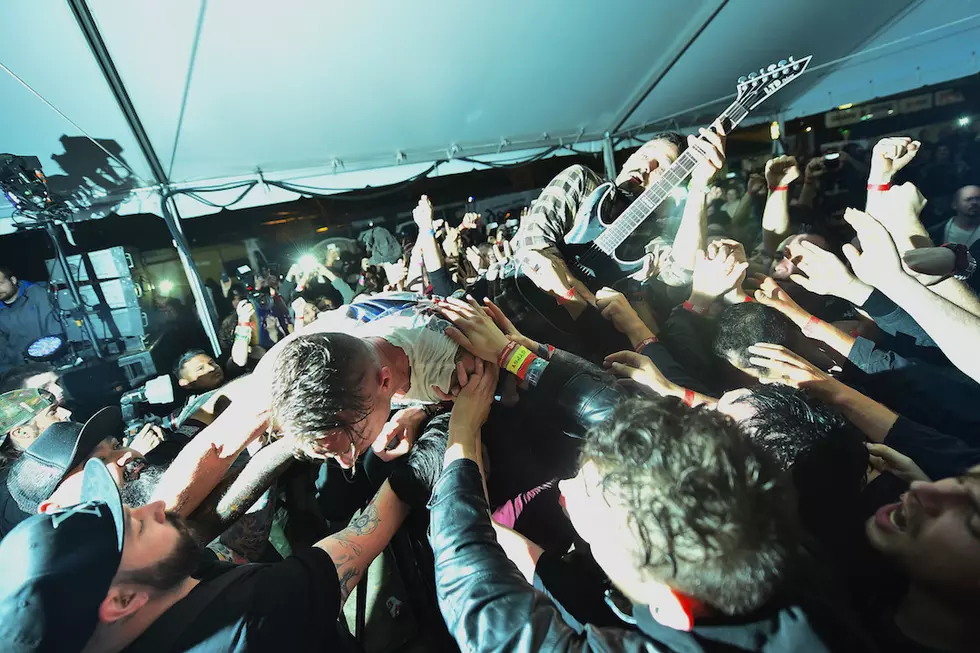 Here's How Much Money Musicians Make a Year
Michael Loccisano, Getty Images
There is a misconception of musicians from those outside of the industry that those who create music for a living generate a significant income. This couldn't be further from the truth. The rockstar vision is permeated through the few top-tier bands that actually make it to the top. There are countless bands that you'l likely never hear of who are traveling around in vans, barely making enough money to make it to the next show. This is a reality for so many artists.
A new study on the "challenges and opportunities" that musicians face has revealed an average yearly income of $35,000 in 2017, but only $21,300 of that total was generated through music-related ventures. The case, conducted by the Music Industry Research Association, in partnership with MusiCares and the Princeton University Survey Research Center, surveyed 1,227 US musicians. Their report says that 61 percent of musicians admitted "music-related income is not sufficient to meet their living expenses."
They added that according to the American Community Survey, the median income of musicians between 2012 and 2016 was also between $20,000 and $25,000. This shows that not much has changed for the average musician, despite the rise of streaming over the last five years. Reports claim that the music industry is seeing an upswing in a monetary sense for the first time in well over a decade, but if the every-day musician can't make a living from their art, what does that say?
The MIRA report also included that live performances were responsible for generating a majority of a musician's income. "Eighty-one percent of musicians earned income from live events in 2017, and these performances accounted for 42 percent of the average musician's music-related income," they wrote. "The median amount of income earned from live events, for those who reported receiving income from this source, was $5,428."
This goes to show how important it is to support your favorite artists. Unfortunately, if there is no money coming in, there is likely no art coming out. Musicians need to eat, have a place to live, purchase necessary goods and so-on, just like everyone else. Without a stable source of income, they are forced to seek additional avenues of work. You can read the study in full here.
50 Most Important Metal Bands in the 21st Century
10 Greatest Metal Albums of All Time