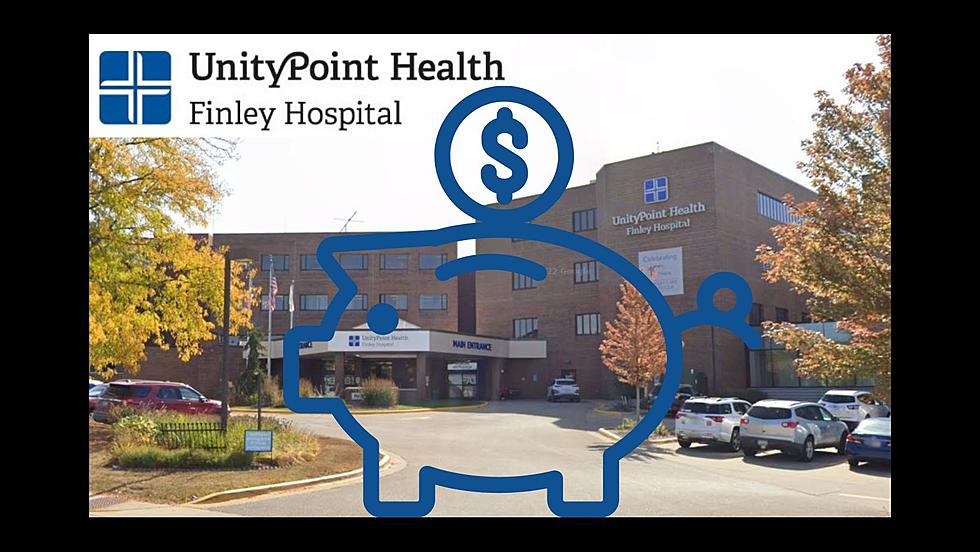 iGrant Awards Announced by the Finley Health Foundation; Nearly $36K
Credit: Google Maps / Unity Point Health Finley Hospital / Canva
According to a press release from UnityPoint Health Finley Hospital, the Finley Health Foundations latest round of iGrant awards recipients has been announced.
The iGrant program is employee-driven and distributes funds collected from unrestricted gifts made by hospital, clinic, and Visiting Nurse Association team members during the annual iCare Employee Giving Campaign.
The latest round of grant awards totals nearly $36,000. This will fund initiatives and improvements throughout sixteen departments across UnityPoint Health – Dubuque, including critical need areas within Finley Hospital. The goal of the iCare Employee Giving Campaign and iGrant program is to support innovative programs, equipment, and services that enhance and strengthen the strategic framework for UnityPoint Health – Finley Hospital and its clinics.
iGrant award recipients are chosen by a committee made up of UnityPoint Health – Finley Hospital employees who represent a variety of hospital departments.
"The iGrant program is a great way to see our employees' commitment to Finley Hospital and their co-workers in action. All of us on the committee are proud to see our employees have an impact in the lives of our patients and their fellow team members."

-Gretchen Tucker, Finley Hospital Finance Manager /  iGrant selection committee member
This year's iGrant winners include:
$3,991.44 to 5th Floor North for foot stools,
$3,939.35 in equipment upgrades for the Wound Clinic,
$3,514.40 for equipment upgrades in the Pediatric Therapy Center,
$3,407.40 to upgrade equipment in the Inpatient Occupational Therapy department,
$3,335 for a ResMed Lumis BiPAP Machine in the Respiratory Therapy unit,
$3,316 for a workstation expansion in the Cardiac Rehabilitation department,
$3,196.80 to the Food Service department for Heat-on-Demand Induction bases and lids,
$2,609.11 for a new cash register tablet at the Peosta Retail Pharmacy,
$1,765.33 each to the Emergency Department and Intensive Care Unit for new staff chairs,
$1,401.50 for a 'Welcome to the World' photo wall in the Family Birthing Suites,
- $1,210 to the Acute Rehabilitation Unit for a Puritan Bennett Triple Valve Connector,
$930.16 for upgraded patient room TVs in the Sleep Laboratory,
$760.20 for new wheelchairs in the Babka Surgery Center,
$610.29 for an iPad at the Asbury Square Therapy clinic,
$431.92 for a Cervical Spinal Portable Traction Unit at the Westmark Therapy clinic.
Employees of UnityPoint Health – Dubuque will once again have the opportunity to contribute to the iCare Employee Giving Campaign beginning in October of this year.
Lock Up! These are the Top 10 Most Stolen Cars In Iowa
Iowans have a type. We really like trucks. Turns out, so do car thieves!
Businesses that Dubuque Could Use!
Businesses and attractions that would be right at home in Dubuque, Iowa.