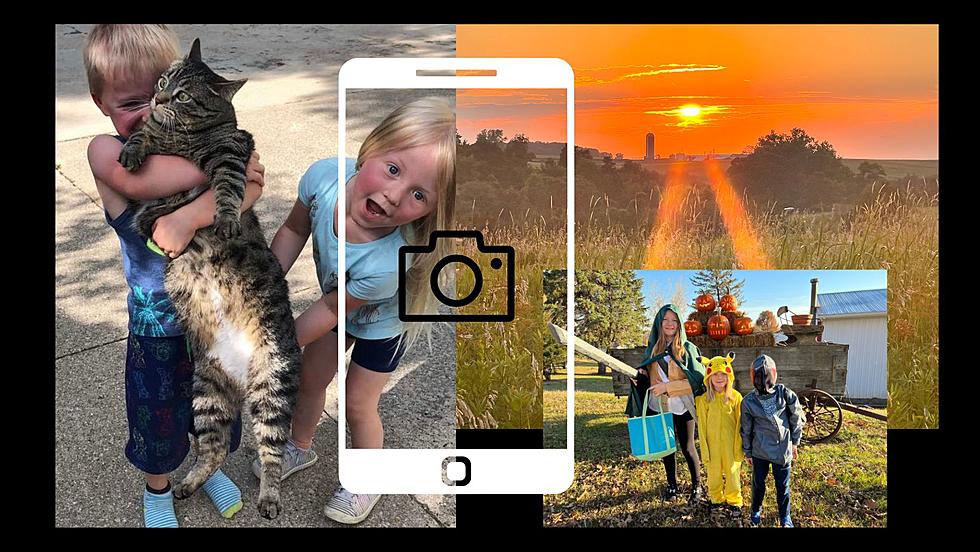 Iowa & Illinois Rank in the Top 10 for… "Phlushing?"
Credit: Tom Drake / Canva
Okay, I'm either getting really old or we're just coming up with too many terms to match our new technological advances and how we deal with them daily. And here comes the latest term: "Phlush," as in, "Phlushing away memories," apparently.
Phlushing is the latest term to describe loads of American's do daily. Take a photo of something or someone and then forget it ever exists. And according to a study from Mixbook Photo Company, now that photos have become less special, let's say, we've collected quite a bit of "electronic dust."
In all, Mixbook surveyed 1,967 smartphone owners about the pictures and videos in their camera roll from May 2nd to May 8th of this year. Respondents ranged in age from 18 to 76 years old, and were 50% female, 48% male, and 2% nonbinary. Here's what they found:
States who phlush away memories most are Indiana, California, and Mississippi.
A majority of people (80%) have pictures or videos on their phone that they haven't looked at since the day they took them. In Iowa that number is 85.1% and in Illinois it's 84.6%.
The number of photos or videos they have on their phone overwhelms 55% of people.
People have on average 3,139 pictures and videos on their phone.
Half of the respondents say they do nothing with the photos and videos they take on their phone.
I'd say I'm probably lower on this spectrum, but my wife... Yikes, and I'll tell you why. Digital storage systems that use the "cloud" make it super easy to store memories and then forget all about them. I think in total we removed some 5,000+ photos to a static storage system to "free-up" more space on her cloud account, and I know there are others out there in the same situation.
Even more entertaining is that according to this research, the nation took photos of their pets (21%), parents had mainly photos of their kids (34%), and non-pet owners with no kids had mainly photos of scenery (26%) in their camera roll. I guess I'm guilty of all three here... Iowa & Illinois are all about the pets, while Wisconsin is split between family and scenery.
By the way, this is Phineas, King of the Couch at my house.
AND duplicate photos are super common, 63% of people say they take multiple pictures of the same thing and don't narrow down and delete the rest. Ok, I may be guilty of this one, but I usually delete my dupes. So there you have it, I guess most of us are "phlushers," who knew!?
Check out more of the photos that filled up my phone until I shared them with all of you!
Photos: Michigan's Pictured Rocks National Lake Shore
See the beauty of Michigan's Pictured Rocks National Lake Shore
Wisconsin Dells: Upper Dells Tour
Photos: Dubuque Farmers Market 2023
Take a trip through the Dubuque's Farmers Market