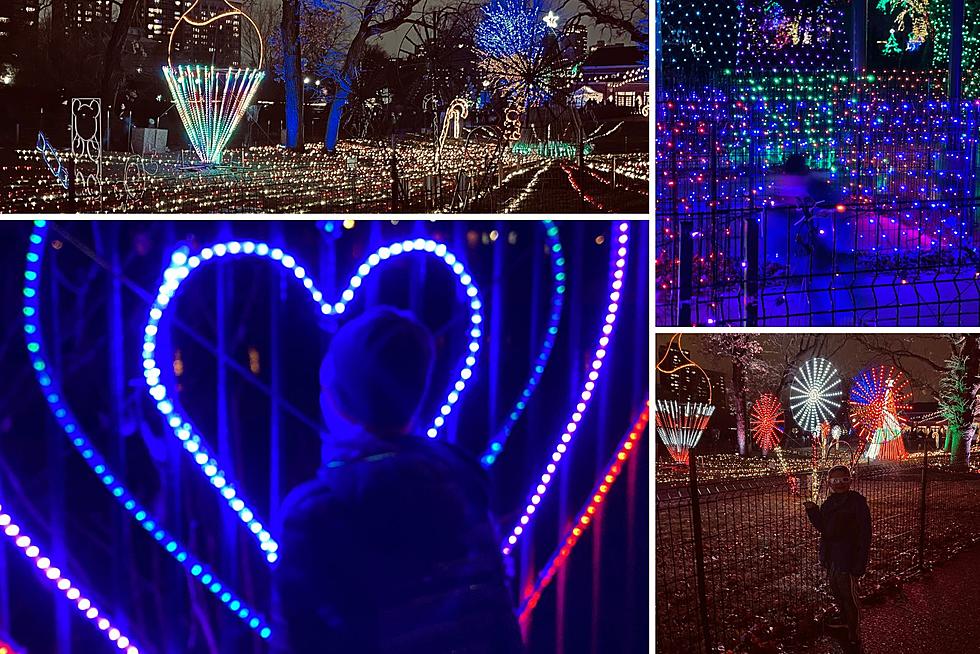 Apparently This is the Best Christmas Lights Display in Illinois
Lenny Pic
Gather the family because these are the best lights you can see in all of Illinois.
It's not one of those drive-thru light experiences either. Actually, it's not just lights either, because it's built on an already existing experience.
NO NEED TO TRAVEL FAR AND WIDE
Travel and Leisure says in their Best Christmas Lights in Every State article, that the place to pick up some holiday spirit is in Chicago.
Go wild this holiday season with a visit to Chicago's Lincoln Park Zoo. An annual Windy City tradition, Zoo Lights features a 40-foot tall Christmas tree, more than 30 lit animal silhouettes, a tree canopy light walk, a 60-foot light tunnel, and lots of fun, family-friendly activities like holiday train rides plus s'mores and hot cocoa stations.
I gathered the fam last December to check out the Zoo Lights firsthand and I was pleasantly surprised by how it all worked out.
A few things though to remember, not all the zoo animals are out (at least not on the night we went) and there are a few other attractions and things that will cost extra on top of the entry fee.
Other than that, there were plenty of opportunities for family photo ops, and from what I remember the entire time we were there I didn't hear one complaint.
There are plenty of other light shows in Illinois that could work just as well for the family but this is the only one (that I know of) that has that whole zoo component going for it.
THE BEST REASON TO SEE THE ZOO LIGHTS
There's also that whole "Chicago" thing attached to a trip like this that you can't get anywhere else. To me, Christmas time in Chicago is usually magic and it's only made better when you experience something like the zoo lights.
Galena, Illinois: One of America's Very Best Christmas Towns
Wouldn't you know it, the most magical time of year also happens to be when this old-fashioned town looks its best.
Gallery Credit: Steve Shannon
10 Light Displays You Need to See in Wisconsin This Christmas