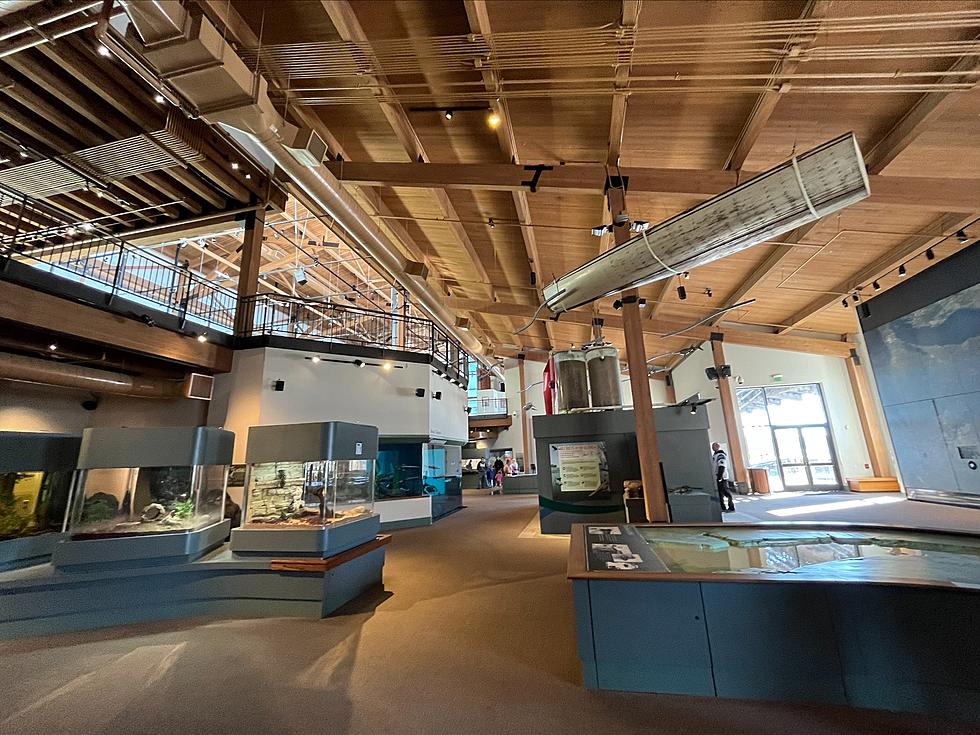 New Exhibits Open Up at Dubuque Aquarium
Kerri Mac
A favorite Iowa museum and aquarium has opened up a whole slew of new exhibits.
National Mississippi River Museum and Aquarium in Dubuque got a bit of a glow up this year. Located right on the river in town at 350 East 3rd Street, this place is part museum and part aquarium. The ultimate goal of NMRMA is, "to inspire stewardship by creating educational experiences where history and rivers come alive."
Now, there will be even more educational experiences for visitors to check out when they make a trip to Dubuque.
Reports confirm that the National Mississippi River Museum and Aquarium is adding twelve new exhibits with forty new animal species. This new addition will have a touch tank pool where people can get up close to sea anemones and sea stars.
When I paid a visit to the museum in February, a large section of the aquarium seemed to be under construction or closed down. It seems like there was a reason for this.
Museum officials are expanding with a new Rivers to the Sea section. New creatures that you will be able to see include; seahorses, jellyfish, and octopus.
This comes several months after a malfunction at the aquarium caused a tragic accident that killed al but one of their stingrays.
The new installations will be made available to the public on Friday, March 10th.
Stay up to date with everything going on in the area by following the station across all social media platforms. Also, don't miss anything new by downloading the station app from your app store.
Dubuque Winter Arts Snow Sculpting Festival 2023
The winner of this snow sculpting competition secures themselves a place in the United States Snow Sculpting championship in Lake Geneva, WI next year.
Elkport: Iowa's Ghost Town