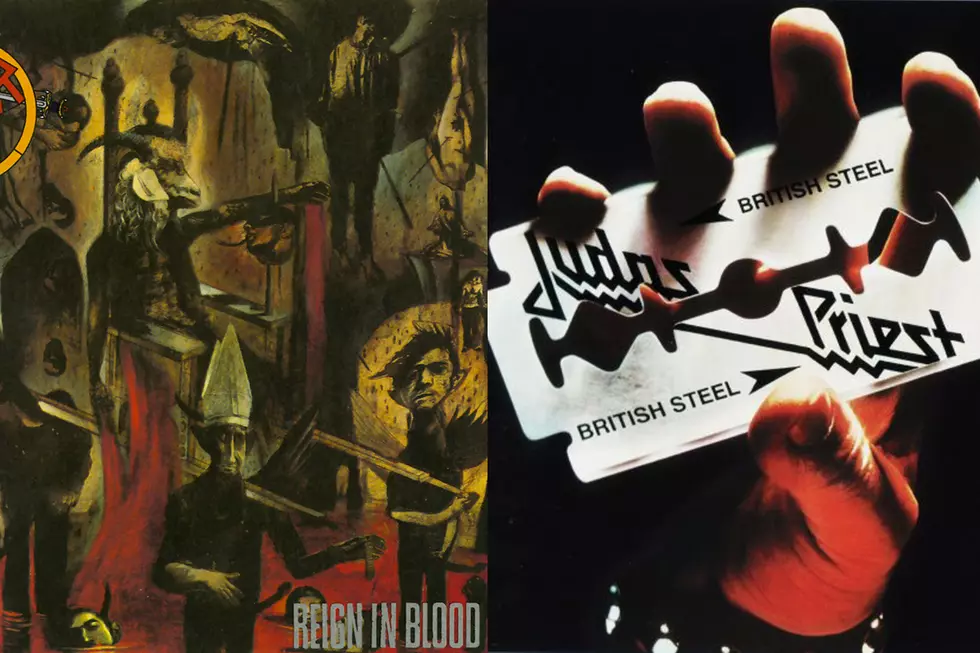 Artists Behind Iconic Judas Priest, Slayer Album Covers Both Die
Def Jam / Geffen / Columbia
Roslaw Szaybo and Larry Carroll, two graphic designers behind some of metal's most recognizable artwork, have both passed away, separately.
Still, the artist's contributions to classic rock were not limited to Judas Priest. Over his long and successful career, Szaybo designed album artwork for acts such as Elton John, the Clash, Santana, Janis Joplin, Roy Orbison and many more.
Judas Priest took to Twitter to express their condolences.
Carroll began his career as a political cartoonist. In 1986, the Australian-born artist was contacted by producer Rick Rubin and invited to work on a cover for the band Slayer. So started a relationship that would last for decades, as Carroll designed images for some of the group's most popular albums, including Reign in Blood, South of Heaven and Seasons in the Abyss.
During a 2010 interview with Revolver magazine, Carroll admitted his artistic style matched the metal rockers' identity. "I was always told my work was too dark for most folks," the artist recalled. "So Slayer was a good fit for me."
Still, the band wasn't immediately convinced that Carroll was the right man for the job. "If I remember correctly, they didn't like the cover I did for Reign in Blood at first," the artist recalled. "But then someone in the band showed it to their mother, and their mother thought it was disgusting, so they knew they were on to something."
In 2006, Slayer recruited Carroll to create the cover for their 10th LP, Christ Illusion. His artwork, featuring Christ with amputated hands, standing amidst a sea of blood, caused controversy. Members of the offended public demanded that ads featuring the image be taken down. The artwork also contributed to the album being banned in India.
According to Blabbermouth, news of Carroll's passing was confirmed by Karsten Greve, his gallery in Cologne.
Rock Stars We've Lost in 2019