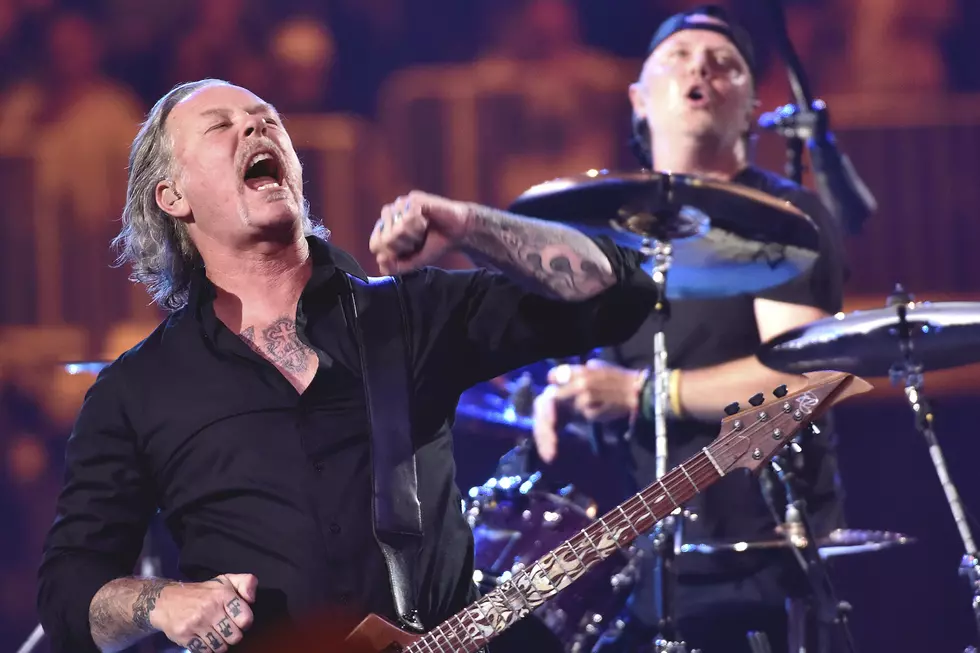 Metallica's 'Gateway' to Classical Music Came From Cliff Burton
Tim Mosenfelder, Getty Images
Metallica found their "gateway" to classical music via late bassist Cliff Burton, drummer Lars Ulrich recently affirmed. Ulrich said as much amid the rockers' "S&M2" concerts in San Francisco, where the group repossessed their 1999 collaboration and live album S&M (short for "Symphony and Metallica") with the San Francisco Symphony last month at the city's new Chase Center.
Indeed, without Burton's open-minded music taste, Ulrich envisions the group may not have been introduced to classical material quite as early. But the two seemingly disparate entities realigned Sept. 6 and 8 when Metallica played with 76 members of the SF Symphony led by music director Michael Tilson Thomas — colloquially known as "MTT" to orchestra fans — and conductor Edwin Outwater. The original S&M was conducted by Michael Kamen, who died in 2003. Burton was the early Metallica bassist who died in a tour bus crash in 1986. The performances from S&M2 will screen at 3,000 movie theaters worldwide on Wednesday (Oct. 9).
"Cliff was definitely the gateway to a lot of that classical stuff," Ulrich told Rolling Stone. "When he started talking about classical music in '83, '84, James [Hetfield] and I weren't — or at least maybe I, I don't want to speak for James — we weren't maybe ready to sort of receive that stuff, but slowly his persistence got things like classical music or Simon and Garfunkel, on our radar. It took a little longer for us to open up."
The drummer continued, "But I now see an intersection between some of the darker, more dissonant, and more minor stuff we play ... MTT sometimes calls up and says, 'You gotta check out this performance,' and he'll invite me to some stuff like Mahler or Bach or pieces on the darker side. I appreciate a lot of the orchestral stuff but, over the last 20 years, I've figured out how to navigate toward the stuff I'm leaning more towards."
Metallica guitarist Kirk Hammett echoed the overall sentiment. In fact, he surmised many early classical icons were looking for an outlet like heavy metal before the electrified genre was fully realized. It's a fascinating idea that's been proposed by other artists and music critics in the past.
"I suspect that a lot of these composers were looking for something like heavy metal, and it just didn't exist," Hammett added. "If they had the ways and the means, they probably would have been heavy-metal artists."
All Metallica Songs Ranked