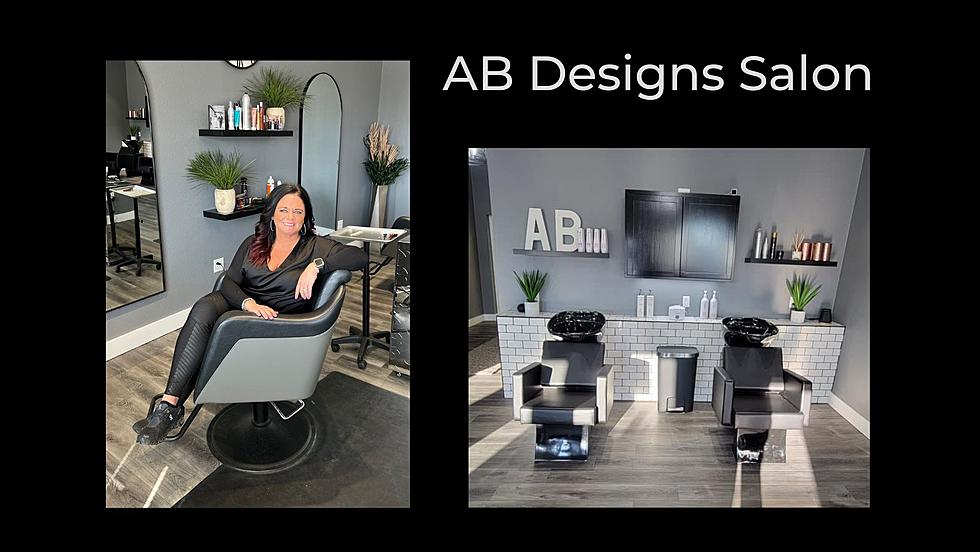 New Salon Making It's Mark In Benton, WI; AB Designs Salon
Credit: Andrea Brink / AB Designs Salon
Say hello to more styling options in Benton, Wisconsin; an area woman has opened a new spa. Andrea Brink opened AB Designs Salon at 34 West Main Street in Benton in February. Her location is near Benton State Bank.
According to a report from BizTimes, Brink has worked as a hair stylist for 20 years. She recently co-owned a salon in Platteville for about 11 of those years. Her new location on Main Street in Benton has housed several entities in the past, most recently the police station. Brink and her husband have transformed this new-to-them space into her very own vision.
"It's been fantastic. I have a large following from clients I've had previously, and now it's just growing. There's been many new clients and new faces that have reached out and come into the salon. I've enjoyed meeting a lot of new, great people. I wanted to branch out on my own and be my own business and just be self-employed. I live in Benton. We have family in the Cuba City area. Everybody is just super close. I enjoy my quality time with my clients. I love the fact that I can have one-on-one time with them now and have it be really relaxing. They're not just clients. They're an extension of my family."

 -Andrea Brink, Owner/Opertator AB Designs Salon
At the present moment Andrea Brink is the salon's only stylist. She offers haircuts, color, and facial waxing. There is potential for her salon to grow. There are several of rooms that could potentially be rented out in the future. Thoughts were given to a massage therapist or nail technician.
For those of you looking for a new beauty solution in Southwest Wisconsin, AB Designs Salon is open by appointment only Monday through Friday. Special requests and appointments can be made on Saturdays depending on the occasion. The salon can be reached at 608-732-7570 and found on Facebook.
Wisconsin Dells: Upper Dells Tour
Photos: Michigan's Pictured Rocks National Lake Shore
See the beauty of Michigan's Pictured Rocks National Lake Shore