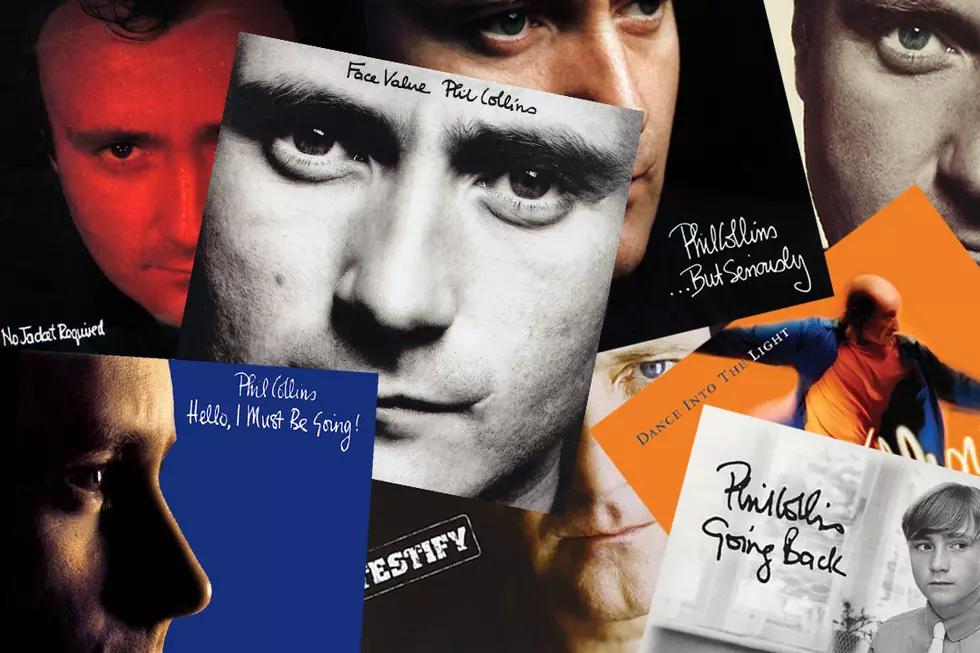 Phil Collins Albums Ranked Worst to Best
UCR
At one point, Phil Collins was best known as Genesis' drummer and singer, but, as the following list of Phil Collins Albums Ranked Worst to Best shows, that was before he became a huge solo star. For seven years beginning in the early '80s, Collins racked up seven No. 1 singles in the U.S. – plus three more in the U.K.
Collins wouldn't launch a solo career until more than a decade after joining Genesis, and about five years after he succeeded Peter Gabriel as he group's frontman. At first, his solo albums functioned as a form of release – both creatively and personally. Collins began work on Face Value, his debut, during a period of personal struggle with his marriage. Subsequent records allowed him the opportunity to dabble with more focused songwriting and expansive styles, ranging from dance to adult-contemporary to R&B.
Fans responded in a big way, as Collins sold more than 25 million albums in the U.S. alone during the '80s. That success eventually stopped working in his favor as Genesis reached their own sales plateau with the release of 1986's multiplatinum Invisible Touch not long after Collins' mega-hit No Jacket Required. A backlash in the '90s led to a quick leveling off of Collins' commercial fortunes.
He left Genesis in 1996, then completed his discography – so far, anyway – with an album that became his first-ever not to reach the U.K. Top 5 (2002's Testify) and another that represented his lowest-ever U.S. chart finish (2010's Going Back, which reached only No. 34). A lingering back problem then sent Collins into retirement for a while, and there hasn't been another album since then.
But how do they all stack up? To find out, check out our list of Phil Collins Albums Ranked Worst to Best.
See Phil Collins in Rock's Craziest Conspiracy Theories