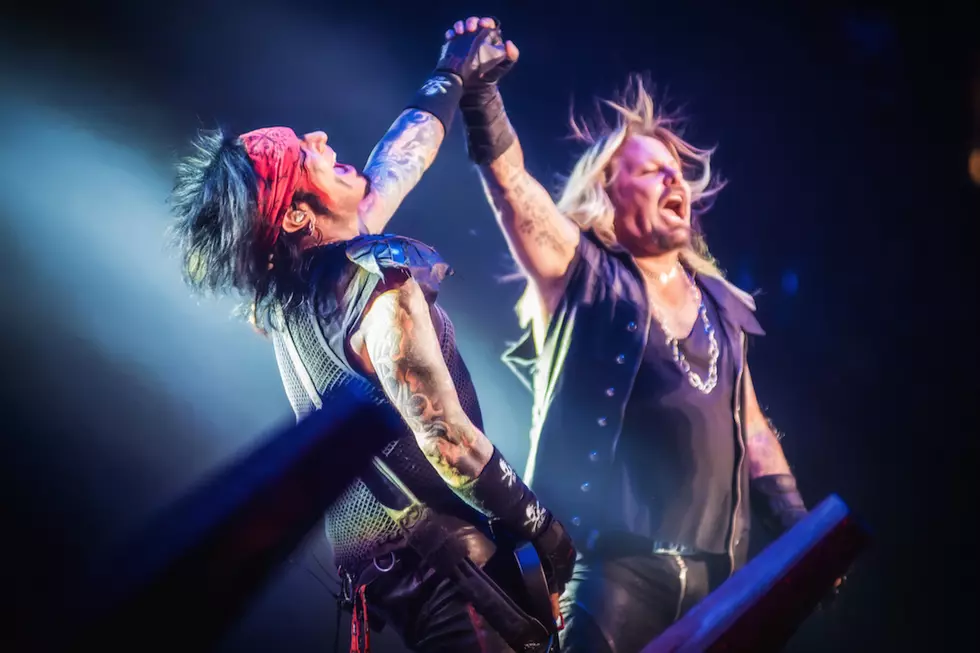 Report: Motley Crue's 'The Dirt' Film Negotiating Netflix Release, 'Jackass' Director Remains on Board
Dustin Jack Photography
When is the film adaptation of Motley Crue's notorious tell-all book The Dirt going to come out? The question has come up a number of times in recent years as the project has been shifting through the hands of various directors and writers. It has now been reported that the movie is negotiating a new home with Netflix.
According to The Hollywood Reporter, The Dirt looks to be projected to land in the hands of the major movie and television streaming platform. Jeff Tremaine, director of the Jackass films, has been linked with the project since November of 2013 as is said to still be on board.
When we spoke with Tremaine in 2014, he discussed the challenge of translating such a massive story into a movie. "That's been difficult. That's been our struggle but first and foremost The Dirt has just such a point of view, such a distinct voice. We want to make sure we are making The Dirt, not just a rock movie," he began. "The Dirt is separate from all the other rock books that I've ever read that's just thinking they really nailed each guy's voice. You really felt like they were telling a first hand account of what happened. It was honest and that is what I really [want to] guard and make sure that is the movie we are taking in."
Paramount was previously attached to the film, followed by Focus Features who signed on in January of 2015. The staff reportedly includes script writers Rich Wilkes and Tom Kapinos, producers Julie York, Erik Olsen and Allen Kovac, executive producers Chris Nilsson, Steven Kline, Rick Yorn and all four members, Nikki Sixx, Vince Neil, Mick Mars and Tommy Lee as well as Amanda Adelson on as co-producers.
Motley Crue Albums Ranked
11 Unforgettable Motley Crue Moments