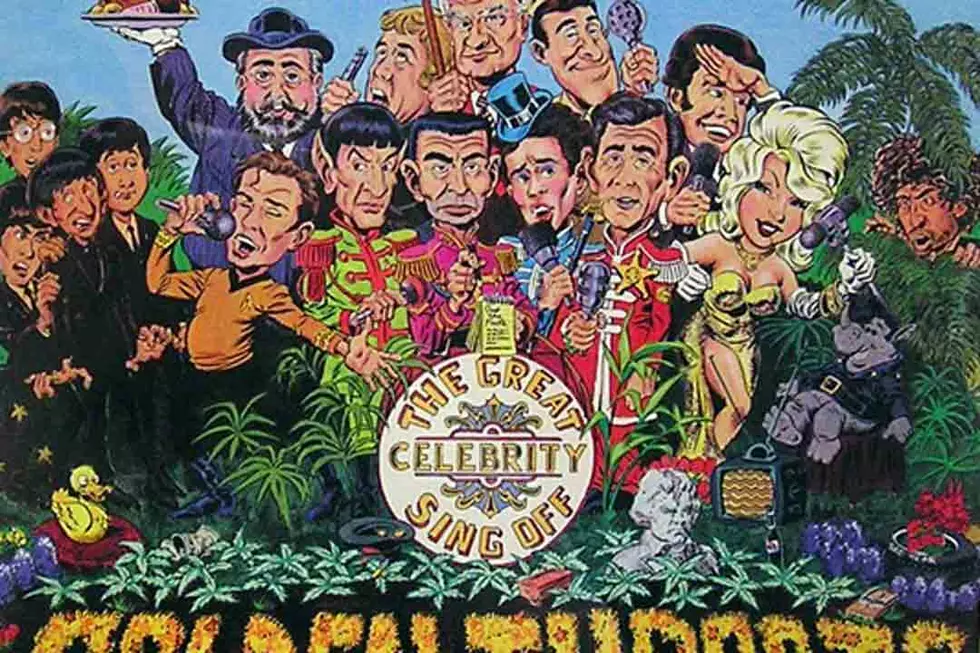 How 'Golden Throats' Collected the Worst of the Worst
Rhino Records
Rhino Records opened a door to a world few music fans knew existed on May 18, 1988, with the humorously named Golden Throats: The Great Celebrity Sing-Off.
There was, of course, nothing golden or great about this album, which showcased the forgotten artifacts from a time when actors regularly put out records to cash in on "the sounds of today" or "the now sounds of the jet-set generation."
Say what you want about such things as "artistic merit," but you'd have a hard time finding a more entertaining batch of tunes.
While some of the rock classics covered here are bad in a funny kinda way, there's some skin-crawling material here too – plus plenty that will leave you dazed and confused. There's Sebastian Cabot's super-serious reading of Bob Dylan's "Like a Rolling Stone," taken from the Family Affair actor's LP Sebastian Cabot Actor: Bob Dylan Poet, which just featured lyrics being read over the music.
There's also Joel Grey's version of "White Room," originally found on his 1968 album Black Sheep Boy. The actor's interpretation of this Cream classic piles on the lounge music with a bit of Broadway mixed in. Probably not what Eric Clapton, Jack Bruce and Ginger Baker had in mind.
We're also guessing that Star Trek star Leonard Nimoy's take on Creedence Clearwater Revival's "Proud Mary" – delivered in a half-Vulcan/half-human style – is far from what the band expected from its often-covered hit.
There are other gems originating from the Starship Enterprise. William Shatner's approach – which can be called overacting as musical interpretation – has won plenty of fans over the years. Golden Throats includes two of his best-known numbers, a paint-peeling version of the Beatles' "Lucy in the Sky With Diamonds" and Dylan's "Mr. Tambourine Man," which Shatner boldly takes where no song had gone before.
The success of Golden Throats opened the door for three more volumes over the next few years. There's a goldmine of material here from the mid-'60s through the late '70s, when it seemed like every celebrity was making a record.
Don't believe it? Check out your local thrift store for albums by Happy Days' Donnie Most, John Travolta, Goldie Hawn, and so many others.
Worst Solo Albums
Unfortunately, these blunders can end up compromising the parent band's own, previously unblemished godlike legacy.
The Rock Supergroups You Totally Forgot