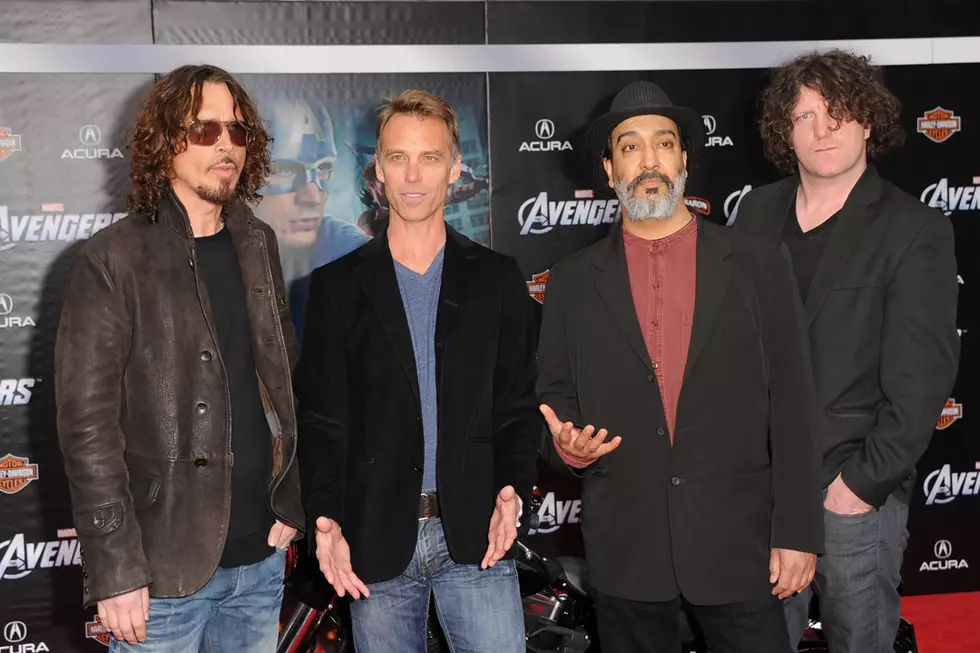 Soundgarden Issue Remixed + Remastered Version of 'Ultramega OK' Favorite 'Flower'
Kevin Winter, Getty Images
In just a few weeks, Soundgarden will have finally come full circle with their Ultramega OK disc. The band's 1988 debut was a solid effort, but the group always hoped to make a "correction" to the mix of the disc, feeling that they were totally happy with how it sounded. They had hoped to do it during the initial run of the album back in the '80s, but work on their second disc delayed the process. Over this past year, the band finally got around to remastering and remixing Ultramega OK with the help of Jack Endino, and to tease the upcoming release, they've just issued the album opener "Flower" for fans to check out.
The song does sound crisp and is as vital today as when it was initially recorded in the late '80s. After opening with a little ebb and flow guitar work and rhythmically hypnotic vocals from Chris Cornell, "Flower" graduates into a chugging rocker and portends the gritty work that Soundgarden would become known for in the years to come.
As stated, the band invited Endino, a well-known engineer, to do his magic on the disc's mix with the help of Soundgarden's own Kim Thayil, who oversaw the project. Endino and Thayil also provide new liner notes for the Ultramega OK deluxe edition re-release, which is coming on March 10.
In addition to the original track listing, the disc is bolstered with early versions of "Head Injury," "Beyond the Wheel," "Incessant Mace," "He Didn't," "All Your Lies," and a second version of "Incessant Mace." The band recently unveiled the "Beyond the Wheel" early version to coincide with the announcement of the special Ultramega OK release.
You can pre-order the disc via Soundgarden or Sub Pop. Soundgarden are reportedly working on a new album, but for now enjoy this updated gem from the past when it arrives on March 10.
Soundgarden Albums Ranked
10 Best Soundgarden Songs