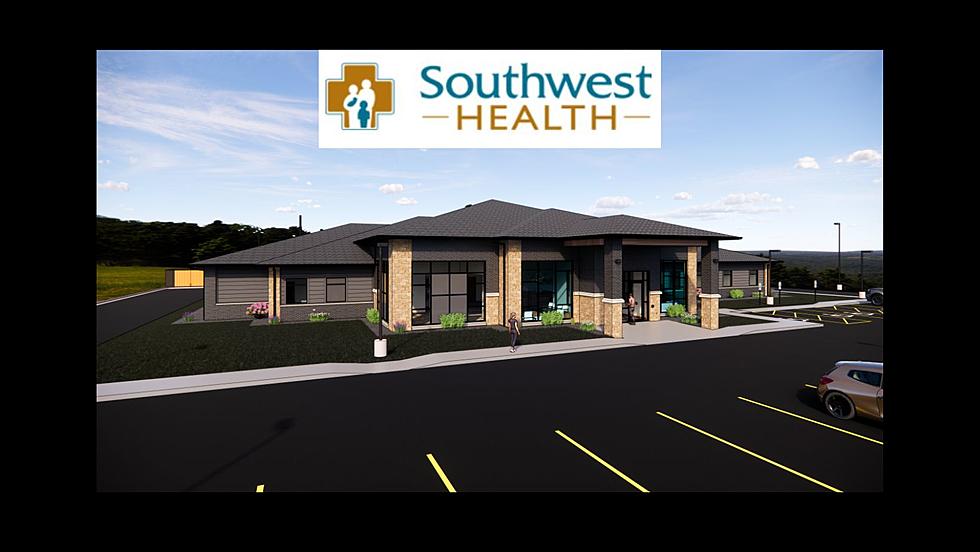 Southwest Health Breaks Ground On New Darlington Clinic
Credit: Southwest Health
According to a press release, Southwest Health has broken ground on their new Darlington Clinic. The site is located on the corner of State Highway 81 and Tama Run Lane.
Southwest Health will again partner with Cuba City Dental to provide high-quality, multi-specialty care to community members at this location. Once completed in early 2024, Southwest Health's current Eye Center on Main Street will move to the new clinic location. Various other Southwest Health specialty services will join the Eye Center and Darlington Family Dental, including Obstetrics & Gynecology, Rehab Services, and Ear, Nose, and Throat.
As part of this project, Southwest Health is also developing an additional 10 acres that will be available for other businesses to purchase for commercial development. Southwest Health has worked closely with the Wiegel Family, the Darlington City Council, and other entities to help make this development a reality.
According to their website, Southwest Health is a growing not-for-profit community health care provider offering patient-centered personal care to residents of southwest Wisconsin and beyond. From their three facilities, the health care team provides a wide range of acute care hospital services, skilled nursing care, rehabilitation, memory care, behavioral and mental health services, and physician clinics.
Hospital services include emergency and urgent care, primary care clinics, women's health (which include gynecology, a family birthing center, and obstetrics), orthopedic surgery, sports medicine, sports performance services, general surgical services, diagnostic lab testing, imaging services (like x-ray, CT, MRI, bone density, stress testing and more), rehabilitation services (physical, occupational, and speech therapies), a sleep study lab, and a wide range of specialty care, including neurology, pediatric neurology, neurosurgery, EEG, cardiology, urology, gastroenterology, orthopedic surgery, and pain management.
Photos: Governor Dodge State Park, Wisconsin
Photos: Early Spring In Governor Dodge State Park, Wisconsin
Wisconsin Dells: Upper Dells Tour