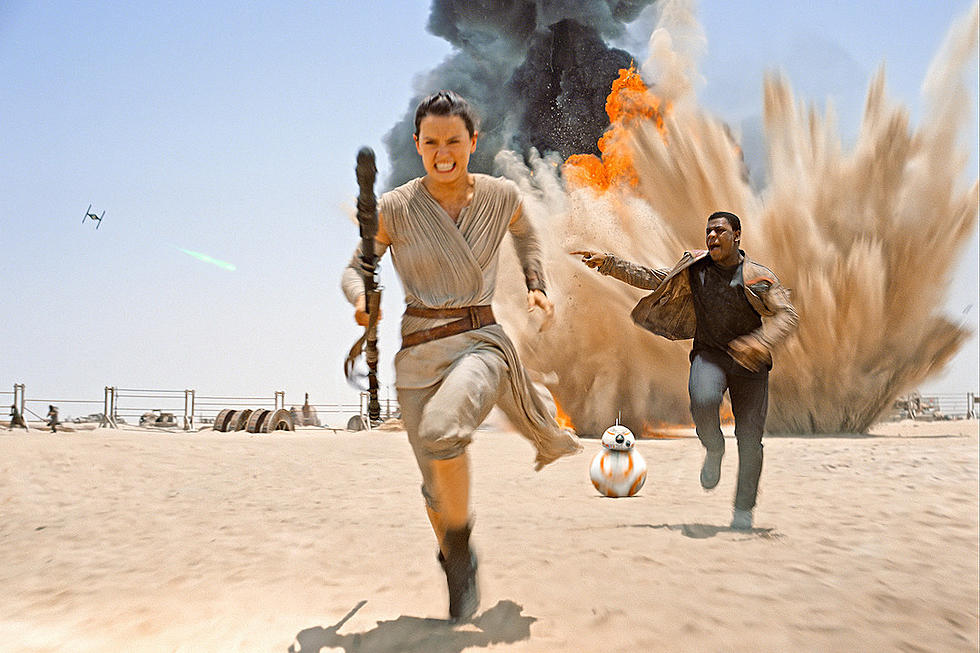 'Star Wars: The Force Awakens' DVD and Blu-ray Release Date Revealed
Lucasfilm
Star Wars: The Force Awakens is still playing in movie theaters (and still making lots of money), but if you're among those who are eager to get a copy to watch and rewatch in the comforts of your own home, you perhaps got an e-mail this weekend that got you excited. Some Star Wars fans who pre-ordered a copy of The Force Awakens on DVD or Blu-ray got an e-mail from Amazon.com confirming an April 5 release date.
But, is there more to the story?
Not long after the e-mail went out, Amazon updated their product listing to remove the April 5 date and sent a new e-mail out to customers claiming that the film still does not have an official release date on DVD or Blu-ray. What likely happened is that retailers were provided the release date (they're often given dates for movies well in advance so they can plan their promotions) and Amazon got a little too excited and published the date early. Disney, being Disney, would like this announcement to come on their terms with a little more fanfare, so they're asking everyone to hold off for official confirmation.
There is no specific word yet on what will be included on the Star Wars: The Force Awakens DVD, but J.J. Abrams said in the past not to expect a "Director's Cut" of the film. He did confirm though that there will be deleted scenes from the film, perhaps some of the Maz Kanata scenes that were cut from the final edit.
Lots of fans are hoping for their first look at either Star Wars: Rogue One or Star Wars: Episode 8, but there's been no confirmation at all that, a la Marvel, there will be any glimpse of the Star Wars future.
What would you like to see including among the Star Wars: The Force Awakens DVD extras?