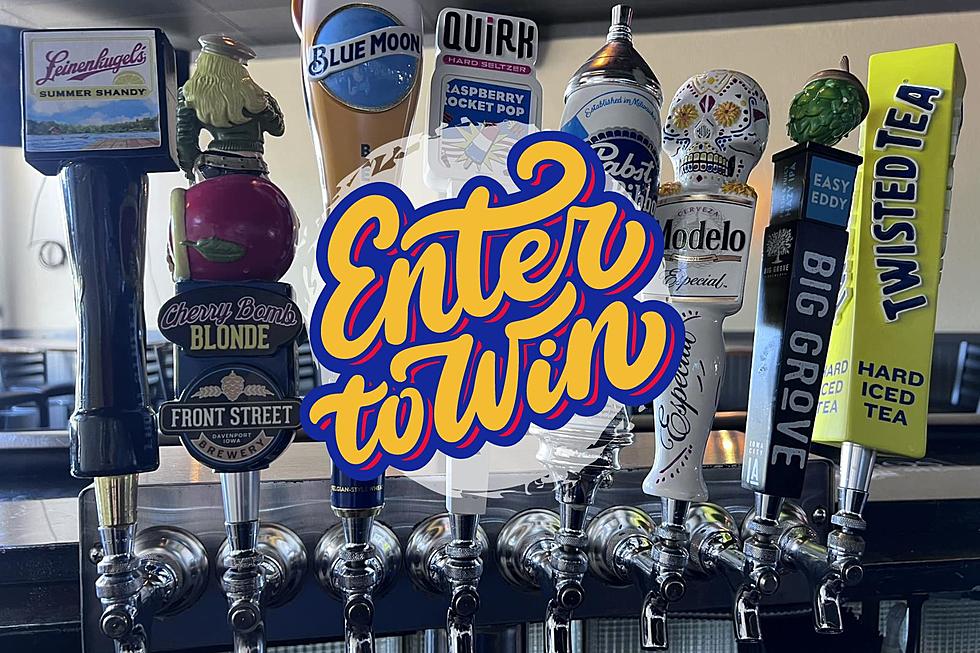 Win a $25 Tab at the Southend Tap in Dubuque
SOUTHEND TAP FACEBOOK - CANVA
You heard right. We're Here for the Beer(s) and now you can be too.
How to Play
Tune in each Friday at 3:35 pm on Eagle 102.3 for your chance to score a $25 tab at the Southend Tap. All it takes is a little beer knowledge...Tom Drake brings you beer trivia, and the right answer is worth a round (or 2) at the Southend Tap.
Second Chance to Win
And that's not all, as our listeners (who missed out on the $25) can still get hooked up with a chance at a free draw from the Southend Tap. When we announce our on-air winner on Facebook; just enter the correct answer to the trivia in the comments section and you're entered to win that free Draw that we'll announce on Monday afternoon!
Did I mention Mondays are a great time to stop by the Southend Tap? It could net you a free t-shirt (while supplies last) when you PURCHASE A SHOT. And the designs are pretty stellar...
The Southend Tap is the perfect place to escape to, located at 55 Locust Street, in Dubuque. They offer loads of fun, like; 8 mega-TVs for all your sports action, bags tournaments, karaoke, live music, and of course, the best Popcorn in town (BTW it's FREE!) And, if it's warm enough for you, enjoy their outdoor seating with a pint (or three).
And with a drink in hand, you can enjoy even more! Try your hand at darts, pool, Golden Tee, and their gaming machines; where winning big means free drinks on your tab. We want you to be a winner at the Southend Tap, and you can do just that with Tom Drake on Eagle 102.3!
Must be 21 to win. The Southend Tap reserves any and all rights to refuse service/prize.
Beer's a great way to end the day, but what did you do beforehand!? Check out these awesome local adventures...
Photos: Dubuque Farmers Market 2023
Take a trip through the Dubuque's Farmers Market
Gallery Credit: Tom Ehlers
Hiking Trails and Nature near Dubuque, Iowa
Nature and hiking areas around the Dubuque, IA area.
Gallery Credit: Tom Ehlers