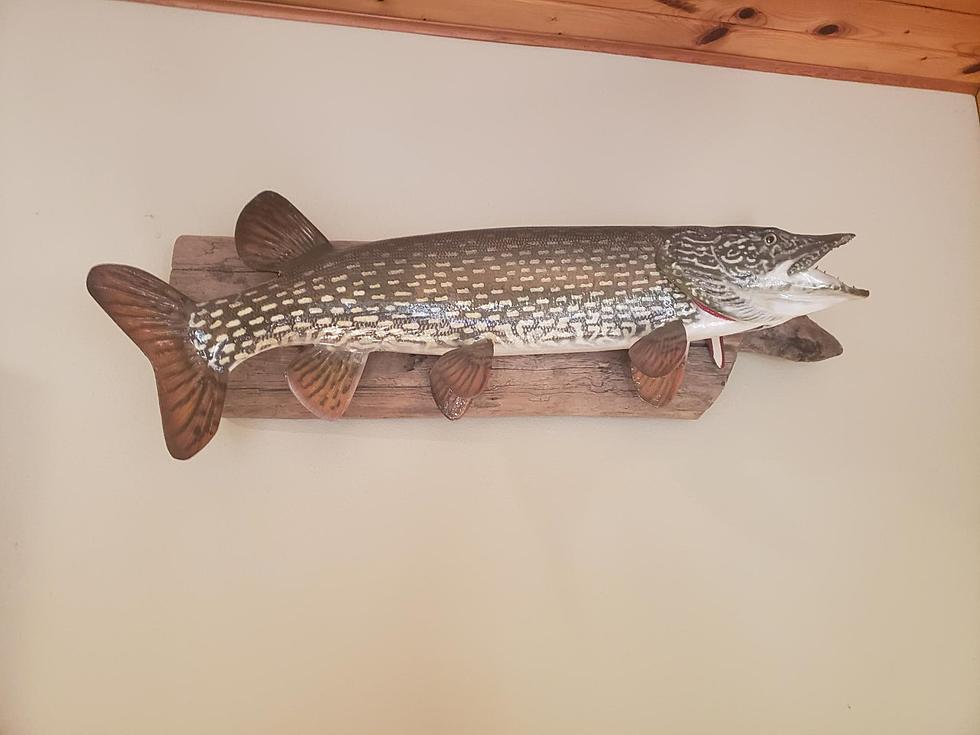 Wisconsin Beats Illinois And Iowa For Best Places To Fish
A prize winner that I didn't catch.
We'll have some incredible weather this weekend and tomorrow (9/25) happens to be National Hunting and Fishing Day.
As a kid, I remember going down to the river to throw our tiny kid fishing poles into the Mississippi River. They were K-Mart specials, made of plastic and pretty cheap.
Mom and dad would buy some nightcrawlers and there would be a big production when it came to putting the worms on the hook.
At the time there were four kids in our family. Usually one of us kids would cross poles with someone else and there would be a huge tangle. The outing would usually end in frustration.
I never hunted. Not because I didn't want to, but because I came from a family that didn't really do that.
Lawn Love, an online lawn care service decided to rank every U.S. state to see what the best and worst states were for fishing. Criteria included the interest of each state in the sport, the amount of fishing availability, your accessability to supplies, and the cost to fish in each state.
The best state to fish in is apparently Alaska. I've never been there. I've heard neat things about the state but I imagine the fact that there is a lot of water surrounding it and fewer people, you probably do pretty well in the waters.
Wisconsin ranks seventh, Illinois is twenty-third and Iowa sadly lands at thirty-seventh! We have the Mississippi! How is this possible?
Some of the last few states include New Mexico, Arizona, and Nevada, where there's very little water!
It looks like Iowa is going to have to step up our game.
To see the full ranking, visit the Lawn Love article.
If you're heading out... I hope you catch the big one this weekend!
~Chris Farber
LOOK: Here are the best lake towns to live in
Many of the included towns jump out at the casual observer as popular summer-rental spots--the Ozarks' Branson, Missouri, or Arizona's Lake Havasu--it might surprise you to dive deeper into some quality-of-life offerings beyond the beach and vacation homes. You'll likely pick up some knowledge from a wide range of Americana: one of the last remaining 1950s-style drive-ins in the Midwest; a Florida town that started as a Civil War veteran retirement area; an island boasting some of the country's top public schools and wealth-earners right in the middle of a lake between Seattle and Bellevue; and even a California town containing much more than Johnny Cash's prison blues.