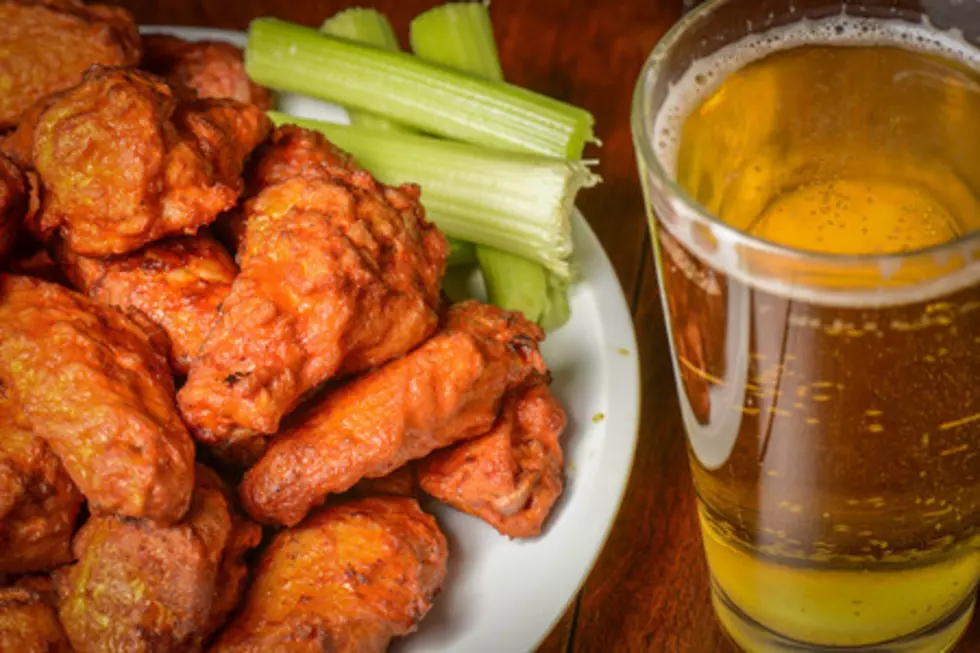 13 Competitors, 15,000 Wings, and Spallaball in Farley, IA
GETTY IMAGES
What do you get when you combine live music, Wiffle ball and volleyball, a dunk tank, kidfest, and 15,000 chicken wings?
That's easy, the 8th Annual Wingfest sponsored by the Westen Dubuque Fine Arts Booster Club! .A huge community fundraiser will take flight this Saturday, September 24th in Farley, Iowa. it's a day filled with fun for the entire family.  Kids' entertainment starts at 10:30.  And it just gets better from there including the elementary kids singing the National Antem at 11 am.
The day's activities include a wiffle ball tournament, a volleyball tourney, and Spallaball Tournament  I'm thinking the same thing you are, what the heck is Spallaball.  It's a game invented by PE teacher Tom Spalla.  Tom has 40 years of experience in the Western Dubuque School system and was my 7th grade Social Studies teacher in Cascade (No I won't mention what year)
If that's not enough to peak your interest, there's also a dunk tank, live music, and of course WINGS including a wing eating contest!  13 competitors cooking over 15,000 wings!  It's a day filled with great food, top-notch entertainment, and fun to support a great cause.
Sounds like a great time.  See you in Farley this Saturday.
10 Myths About Iowa That Even Some Natives Believe
Iowa is an ag state with more heads of hog than human, but there's a lot more to us than crops and critters. How many people actually know that, however?