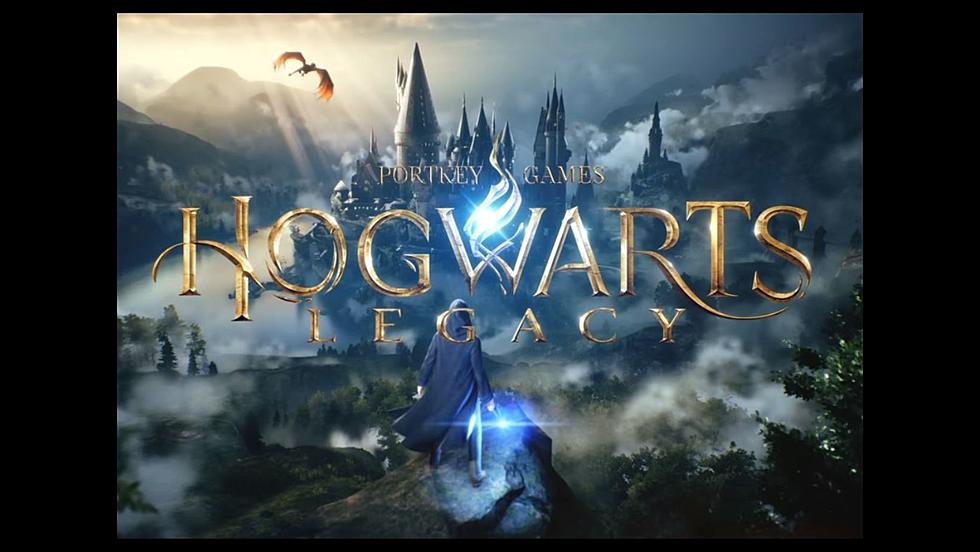 Attending Hogwarts Is Now Easier Than Ever… No Owl Required
Credit: Warner Brothers Games / Portkey Games / Wizarding World
I'm officially in the best wizarding school around and it only took an extra 3 months or so of waiting (thank goodness I didn't need to wait for Nintendo Switch's release 11/14, yikes). Yes, Hogwarts Legacy has fully taken over any amount of time I get on my Xbox One. And yes; it's basically like a family-friendly version of GTA with Wands!
Hogwarts Legacy is an  immersive, open-world, action RPG set in the universe we've come to love from the Harry Potter books. It is currently available on PlayStation®5, PlayStation®4, PlayStation®4 Pro, Xbox Series X|S, Xbox One consoles and PC.
Firstly, let me say that as someone who has read the books, watched the movies, and was curious about the lore, Hogwarts Legacy is THE best way to fill in all your Hogwarts and Wizarding World gaps in knowledge. The family names, ghostly lore, and grisly creatures truly come to life in a thrilling and spectacular way that only a video game can do.
Immersive-ness; that's the reason I still play video games. The chance to become a new character in a universe that is exciting, compelling, and lively all its own, despite being made up of sprites and computer-generated renderings. Video games are like interactive books; and the story being told here is wonderful, fun, and engaging.
Take on giant armored trolls. Meet an early heir of Slytherin. Combat the deadly spiders of Ron's nightmares. Ride a hippogriff. And duel with goblins, dark wizards, and dragons. Hogwarts Legacy delivers on all these facets. And did I mention, I just can't get enough of that spectacular British accent. It almost makes me want to sing...
Hogwarts, Hogwarts, Hoggy Warty Hogwarts,
Teach us something, please,
Whether we be old and bald
Or young with scabby knees,
Our heads could do with filling
With some interesting stuff,
For now they're bare and full of air,
Dead flies and bits of fluff,
So teach us things worth knowing,
Bring back what we've forgot,
Just do your best, we'll do the rest,
And learn until our brains all rot.

-Hogwarts School Song
...Almost.
And obviously I'm not alone! Just look at these stats since the game was released to PS4 and Xbox One...
According to sales measurements as of May 5th, the game accumulated a total of 15 million copies sold worldwide and crossed $1 billion in total revenue. That is one crazy feet, which is sure to go up again when it releases for Nintendo Switch.
So grab your broomstick. Sharpen your casting skills. Take a stab at the 'dark arts'. And wear some of the goofiest wizarding clothes you've seen, since Luna Lovegood rocked her Spectrespecs to find Wrackspurts. You'll thank me for it.
Check out some of my REAL world adventures below...
Photos: Michigan's Pictured Rocks National Lake Shore
See the beauty of Michigan's Pictured Rocks National Lake Shore
Photos: A Trip Through Wild Cat Den State Park
My Families 3.3 Mile Hike Through Wild Cat Den State Park Outside of Muscatine, Iowa.
Photos: Governor Dodge State Park, Wisconsin
Photos: Early Spring In Governor Dodge State Park, Wisconsin