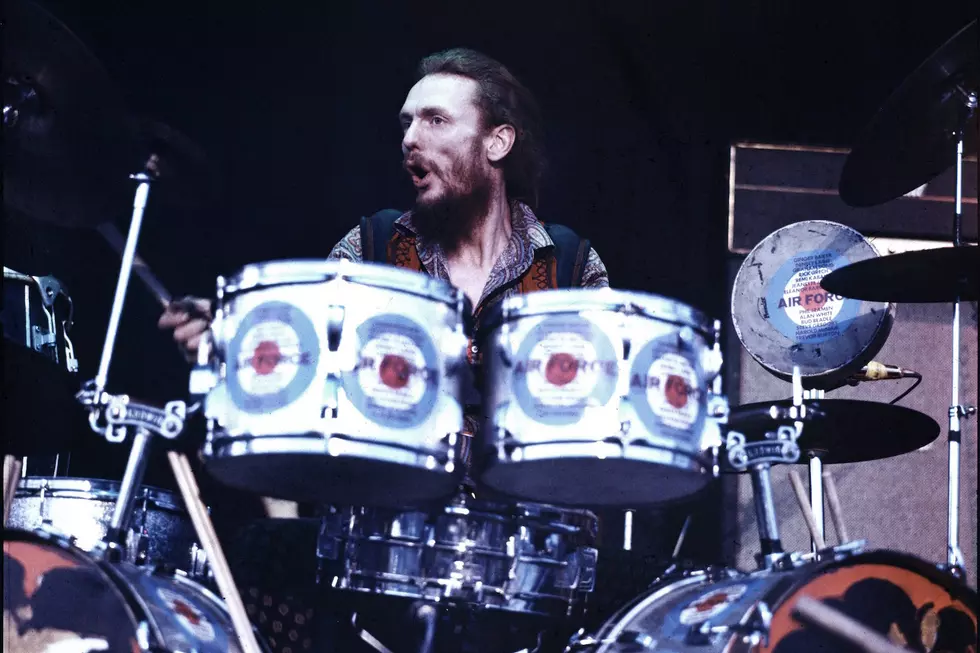 Cream Drummer Ginger Baker Is 'Critically Ill'
Michael Putland, Getty Images
Legendary Cream drummer Ginger Baker is "critically ill" according to those who run the musician's social media. The drummer's loved ones have asked that fans keep him in their prayers.
Ginger Baker has suffered a number of health setbacks over the years. Baker underwent open heart surgery in 2016, also suffering swollen legs and feet after a fall that same year. Baker also claimed in 2013 that smoking had given him chronic obstructive pulmonary disease, while degenerative osteoarthritis saddled the drummer with chronic back pain.
Baker's current state of health is unknown, but a post from his official Twitter account announced his critical illness:
Back in 2014, Baker released his most recent solo album, Why? Baker was also the subject of the 2012 documentary, Beware of Mr. Baker, which detailed the drummer's abrasive personality and famously featured a scene where Baker breaks his documentarian's nose with a cane.
Though Cream were only together for two years, the band remains one of the greatest of all time, selling over 15 million records during that short span of time. They were also inducted into the Rock and Roll Hall of Fame in 1993.
Top 66 Hard Rock + Metal Drummers of All Time