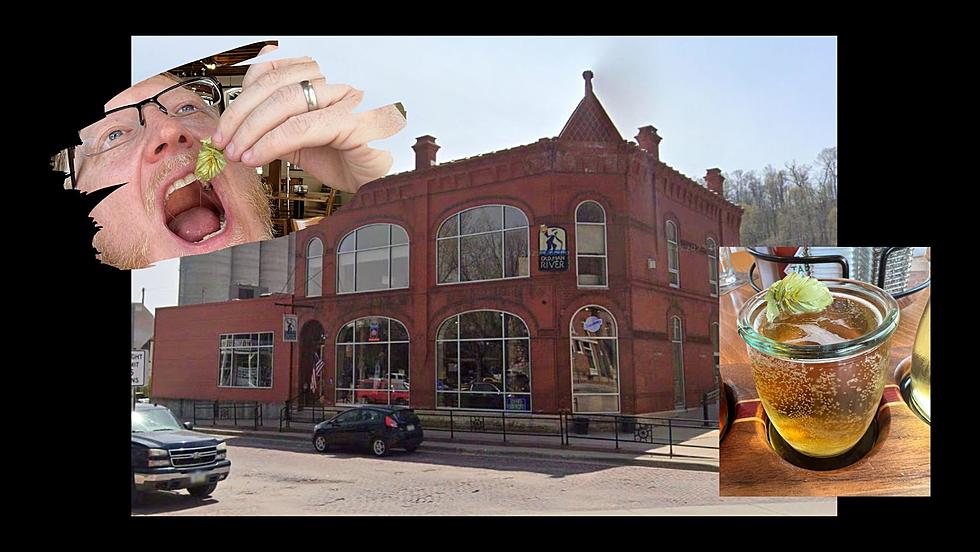 Discover Northeast Iowa's Hidden Gem: Old Man River Brewery
Credit: Google / Tom Ehlers / Canva
Rich in Historic Tradition
Nestled in the picturesque downtown of McGregor, Iowa, Old Man River Brewery stands as a testament to a historic town with a rich and historic tradition. With its captivating ambiance, delightful craft beers, and warm hospitality from a killer bartender named Billy, this charming establishment has become a new favorite of mine. It's the perfect place to fill up after a long day of hiking and fishing or a night out in a beautiful and quaint town.
Housed within a perfectly restored building that dates back to the 19th century, Old Man River Brewery seamlessly blends old-world charm and contemporary flair. As you step through the doors, you can clearly see the brewing room, followed by the exposed brick walls, rustic wooden beams, and vintage brewing and fishing equipment that take you back to its historical roots. Did you know the original building was built by none other than Joeseph "Diamond Jo" Reynolds back in 1855-56? We're quite familiar with the Mississippi River tradition of "Diamond Jo" in the Dubuque area as well. See his full story below and find it in their food menu.
My wife and I grabbed a flight of brews, featuring all seven on the menu. Beer enthusiasts can indulge in a variety of offerings, including several crisp lagers, a smooth-hopped IPA, a couple of robust stouts, and a refreshing red ale. Old Man River Brewery has a brew to satisfy every palate, and the food to go with it. We dined on some of the best cheese curds around, featuring a dry ranch seasoning. And I put down an excellent Rueben, while my wife enjoyed a chicken wrap. The sweet potato wedges were excellent as well.
All around it was an A+ experience and we're sure to stop back in next time we're through McGregor. Check out the full experience below…
Photos: Old Man River Brewery; McGregor, Iowa
There's more to see and try out there. Check out some of the best below!
Photos: Eagle's Landing Winery
Photos: 7 Hills Brewing Company in Dubuque
Photos: 7 Hills Brewing Company in Dubuque
The Dubuque Arboretum & Botanical Gardens
A stroll through the Dubuque Arboretum & Botanical Gardens in Early Spring