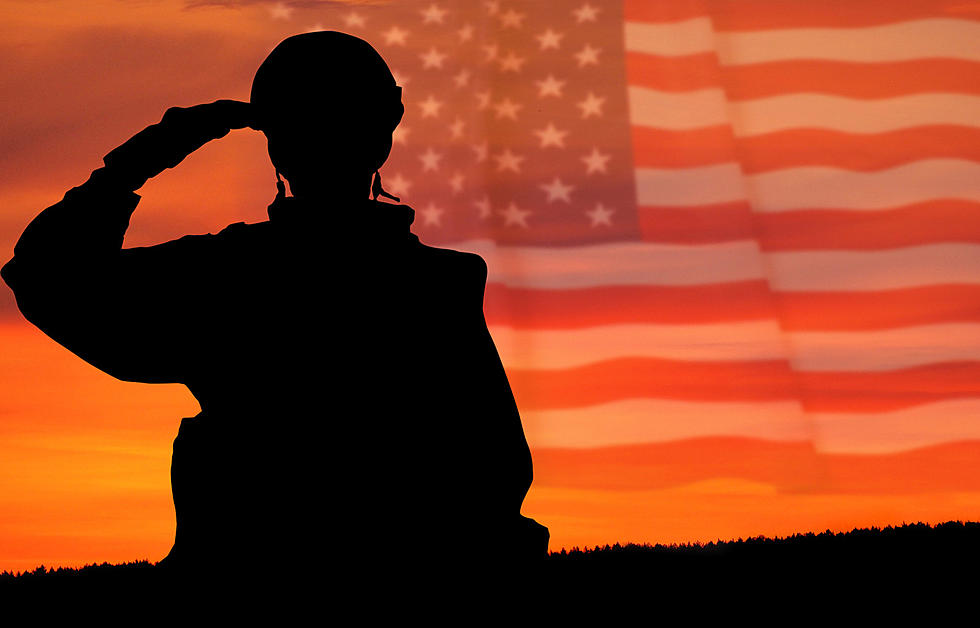 Dubuque in Remembrance: Memorial Day 2023
Credit: Arseniy45
Memorial Day is NOT for the living, but rather a time for the living to remember those that gave all. Those that went before us in life, in service, and in love. Memorial Day honors those who died in active military service and is now observed on the last Monday in May.
Memorial Day wasn't always known in that way, rather, it was called Decoration Day because it was a day to decorate the graves of lost loved ones that fought in the Civil War. The holiday has since evolved to commemorate American military personnel who died in all wars, including World War II, The Vietnam War, The Korean War and the wars in Iraq and Afghanistan.
Join me as we count the cost...
Approximately 620,000 Americans died in the Civil War

Approximately 116,708 Americans died in World War I

Approximately 405,399 Americans died in World War II

Approximately 58,220 Americans died in the Vietnam War

Approximately 40,000 Americans died in the Korean War

Over 7,000 Americans have died as a result of the War in Afghanistan and Iraq
We honor and reflect on the sacrifices made to keep our country and the values of life, liberty, and the pursuit of happiness safe for generations.
This year, after a 3-year absence, there will again be a Memorial Day Parade in Dubuque and all are invited to attend. The Parade will be held on Memorial Day, May 29th, starting at 10:30am. The route is different than normal starting in the "Q" Casino parking lot and moving under the overpass and ending at the Veteran's Memorial Plaza. After the Parade there will be a short program followed by a Memorial Wreath laying in honor of those that gave their all in the defense of our great nation. Following the program, all are invited to a free lunch. Food will be provided by Hy-Vee and is free for those attending.
In fact, the DRA Board has contributed around $10,872 to the Veteran's Freedom Center in Support of Dubuque's Memorial Day Parade and Community Cookout.
"Through this funding support, we are pleased to help bring back the local Memorial Day Parade, and we look forward to honoring local heroes who have served our nation. We have a long history of supporting community events, so providing funding that helps residents enjoy this national holiday - while also honoring those who have gone before us - is important."

-Kathy Buhr, Director of Strategic Philanthropy & Schmitt Island Development at DRA
There will be displays, plenty of parking, and the Mercy Mobile Medical Unit on hand. Plan now to attend the Memorial Day Parade in Dubuque.  We owe it to our Heroes. For more information on the parade and ceremony, contact the Dubuque County Office of Veteran's Affairs at (563)589-7840.
Memorial Day weekend also affords you an opportunity to check out the featured exhibit, Forget Me Not, at the Historic Ham House. It features a collection of military artifacts that show how we use objects to remember war and the people who served. It's meant to make people think about the things we remember about war, but also what do we have forgotten. Museums house collective memories which influence how we interpret the past, so this puts some of those pieces on display and encourages discussion. The exhibit runs all summer through Labor Day weekend. The Ham House is open 11am to 4pm Thursday through Sunday.
LOOK: 100 years of American military history
103 iconic photos that capture 103 years of world history
Stacker
gathered some of the most iconic images from the past 103 years, beginning in 1918 and leading up to 2020 during the COVID-19 pandemic.