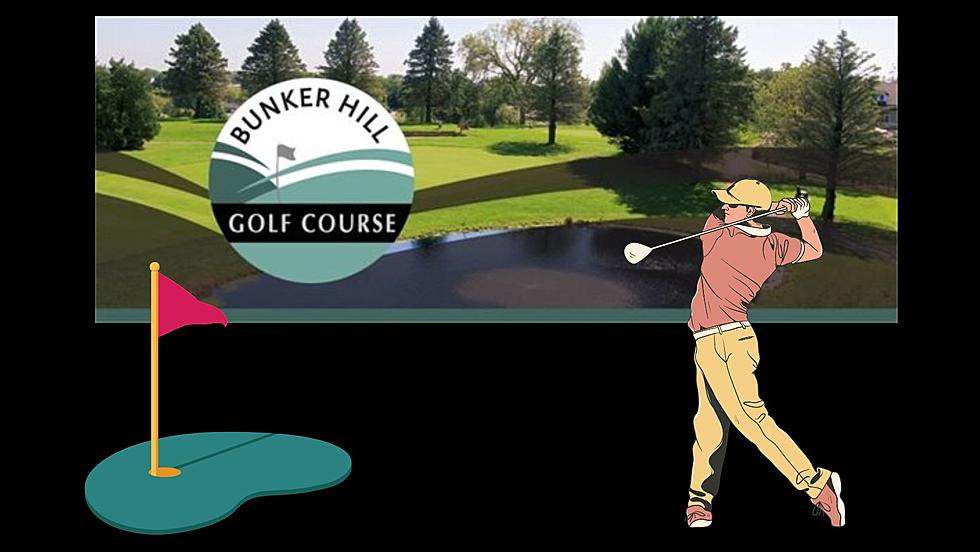 Dubuque's Bunker Hill Golf Course Officially Open
Credit: Bunker Hill Golf Course
Bunker Hill Golf Course opens today at 9am, on a first-come, first-served basis. Tee times will not be scheduled. All 18 holes will be available for walking. Only the front nine holes will be available for golf carts.
Due to the current weather forecast, the course will be closed on Saturday and Sunday, March 25th and 26th. Beginning on Monday, March 27th, the course will be open on a day-by-day basis depending on weather and the course conditions. To see if the course is open and to schedule a tee time, call 563-589-4261.
Bunker Hill is a fun and scenic 18-hole public golf course, Bunker Hill is a beautiful place for the entire family to play golf. The rolling hills and old-style greens offer challenges for golfers at all skill levels. Bunker Hills also offers a full schedule of golf events, a variety of men's and women's leagues, programs for junior golfers, private lessons, and more. Thier amenities include a fully-stocked pro shop, a public bar and clubhouse, putting greens for perfecting your short game, an on-course beverage cart, and equipment rentals. Find pricing details for 2023 below.
Private lessons are taught by PGA Golf Professional Mike Sullivan. Mike's instructional message will be to increase the enjoyment of the game through a philosophical and practical instructional program. He has programs offered to meet your needs, including golf instruction, course management, rules, etiquette, and arranged golf outings.
And if you want to be a "true-pro" you can swing by this website and "do your homework" before hitting the golf course. This web page offer insights on each hole, its lay, and flag positioning. There are even YouTube videos available of each hole you can take on!
For more information you can also visit this website. For the latest in Bunker Hill Golf Course news and announcements, follow the course on Facebook.
LOOK: Here are the 10 US golf destinations with the most courses per capita
Discover where you can find the best access in the country for your pick of courses, the unique terrain that lends itself to world-class golf, and what makes select clubs noteworthy.
The Dubuque Arboretum & Botanical Gardens
A stroll through the Dubuque Arboretum & Botanical Gardens in Early Spring