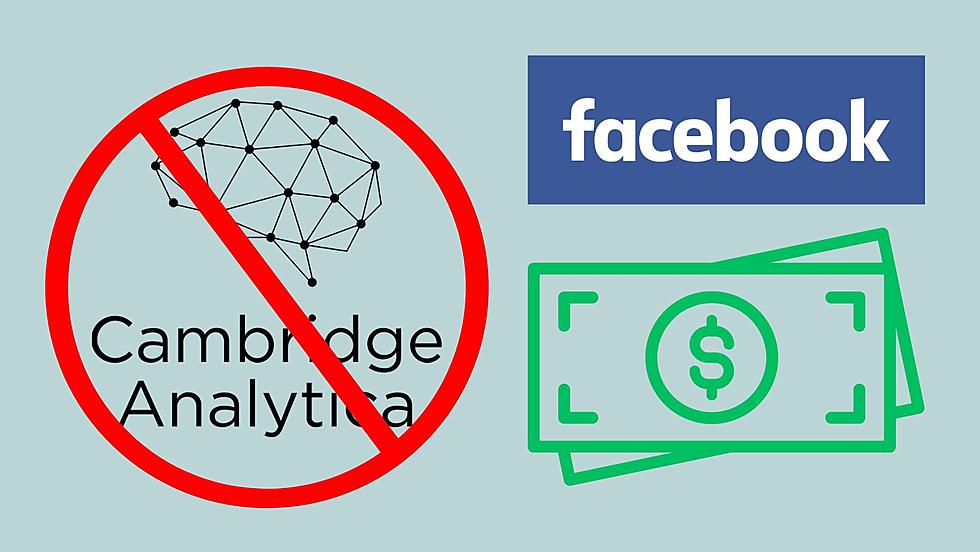 Facebook Settlement; Grab Your Chunk Of $725 Million!
Credit: Facebook / Cambridge Analytica / Canva
According to a report from our coverage partners at KWWL and several national reports Facebook users who had an active account at any point between May 2007 and December 2022 can now apply to receive a piece of parent company Meta's $725 million settlement related to the Cambridge Analytica scandal.
According to those reports, Meta in December agreed to this payment to settle the longstanding class action lawsuit accusing it of allowing Cambridge Analytica and other third parties to access private user information and misleading users about its privacy practices.
The legal battle began four years ago, following an international outcry from the company's disclosure that the private information of as many as 87 million Facebook users was obtained by Cambridge Analytica, a data analytics firm that worked with the Trump campaign.
Facebook users can now apply for a cash payment as part of a settlement. The claim form, found here, can be filled out online or printed and submitted by mail. The form must be submitted by August 25th to be included as part of the settlement.
Any US Facebook user who had an active account sometime between May 24th, 2007, and December 22nd, 2022, is eligible to be part of the settlement class, including those who have since deleted their accounts.
So now the big question, how much is this settlement worth to me as an individual? Well, according to the lawsuits FAQ section, the answer depends on how many people submit valid claims and how long you were a user on Facebook during the Class Period.
"First, the total amount distributed will be the Settlement Fund minus the Administrative Costs, any amount awarded by the Court as fees and costs to Class Counsel, and any Service Awards to the Settlement Class Representatives. The resulting amount is called the "Net Settlement Fund." The Net Settlement Fund is the amount of money available to be distributed to Settlement Class Members.

Next, the Net Settlement Fund will be allocated to Settlement Class Members who submit valid claims, also called "Authorized Claimants." The Settlement Administrator will assign each Authorized Claimant one point for each month in which the Authorized Claimant had an activated Facebook account during the Class Period.

After the deadline for submitting a claim, the Settlement Administrator will add up all the points assigned to all the Authorized Claimants and divide the Net Settlement Amount by that number. The result will be the amount of the Net Settlement Fund available for each point. Each Authorized Claimant will receive that per-point amount multiplied by the number of points they were assigned."
So there you go! Grab your chunk of that "Meta Cash" before it crumbles away.
LOOK: The biggest scams today and how you can protect yourself from them