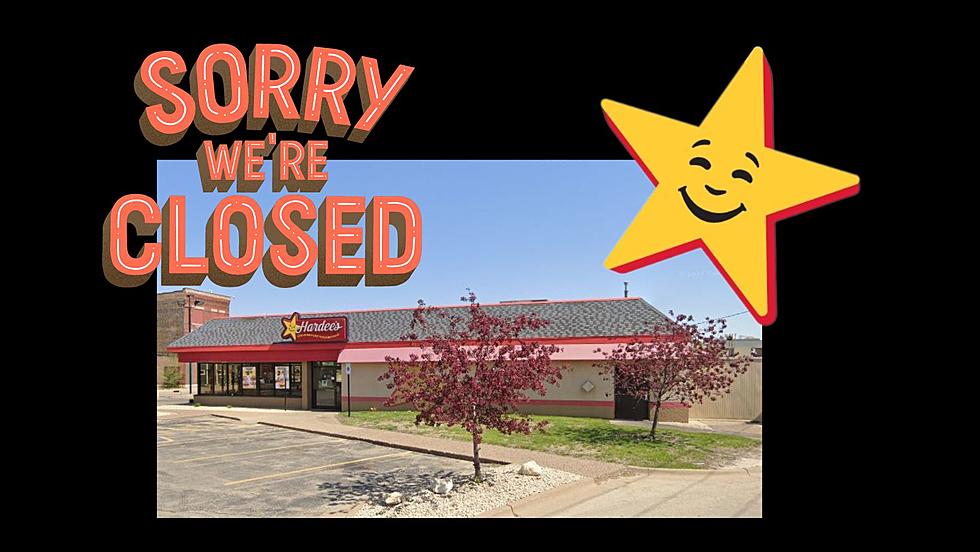 Fast Food Restaurant Closes Additional Location in Dubuque
Credit: Hardee's / Google Maps / Canva
According to reports, another national fast food chain restaurant has closed in Dubuque. And it totally sucks, because I love the Frisco Burger!
The Hardee's location on Rhomberg Avenue has closed. The closure has been noted on the restaurant's marquee. This closure is in addition to the Hardee's location on University Avenue which closed in September.
The location has already been removed from the online ordering service; which currently will not let you add menu items to your check out bag.
According to the company's website;
For over 60 years, Hardee's has brought communities together with quality, delicious food. With more than 1,800 restaurants across the U.S., and locations in 13 countries, we are committed to the best tasting food to better serve our guests--From Made From Scratch™ Biscuits and Hand-Breaded Chicken Tenders™. Today, Hardee's is proud to still serve the delicious, quality food that made the restaurant a favorite for guests throughout the Midwest and Southeast, while delighting fans with new innovations like Froot Loops® Mini Donuts.
Calls for comments on the closure in Dubuque were not returned. In July of 2021 the Rhomberg Hardee's location was the scene of a shooting, where a 17-year-old local resident was involved. Currently the only open Hardee's location for Dubuque can be found at 2100 Twin Valley Drive.
Check out these other Dubuque options for food and fun...
Photos: 7 Hills Brewing Company in Dubuque
Photos: 7 Hills Brewing Company in Dubuque
Photos: Dubuque Farmers Market 2023
Take a trip through the Dubuque's Farmers Market
A Look Inside Blaum Bros. Distillery in Galena
A look at Blaum Bros. Distillery's bar, distilling process, cocktails and more!