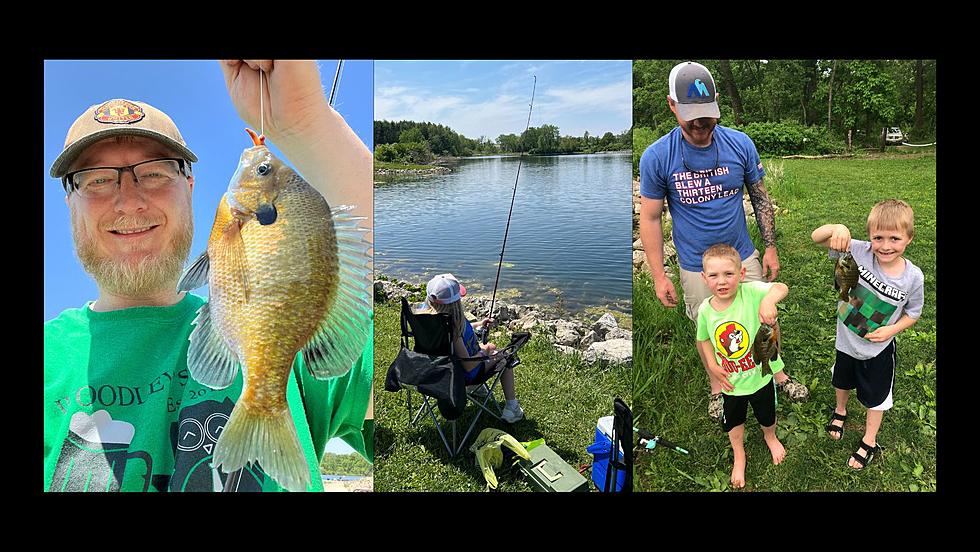 Wisconsin & Minnesota Ranked in Top 3 States to Fish
Credit: Tom Ehlers
Recreational fishing is increasingly popular in the United States. It attracts millions of anglers each year. In 2020, Statista reported a record 55 million Americans participating in freshwater, saltwater, and fly-fishing activities, marking the highest fishing participation rate in over a decade.
This surge in interest can be attributed to various factors, including the opportunity for quality time with friends and family, the pursuit of new hobbies, and the sense of adventure that fishing offers. While some prefer the solitary experience, the social aspect has been a significant draw for others.
The appeal of fishing has resulted in significant economic benefits as well. According to the American Sportfishing Association, there are now an estimated 74 million anglers in the U.S., with 50 million participating annually. Recreational fishing generates $51.2 billion in retail sales each year, contributing to $16.4 billion in state and federal tax revenue and supporting over 826,000 jobs. The industry's economic impact is so substantial that if it were a company, the amount spent by anglers at fishing-related retail stores would rank No. 51 on the Fortune 500 list.
But, where should we be fishing for the best experience?
As the summer vacation season is in full swing (and coming to an end sooner rather than later), millions of Americans are seeking opportunities to explore the great outdoors and indulge in activities that embrace the natural beauty of the country. Fishing remains a favorite pastime, with its enduring popularity rooted in the passage of generations-old techniques, old wives-tales, and local knowledge that ensures generations to come enjoy the best fishing holes.
Recently, the research team at Gambling.com conducted a comprehensive data study to determine the best states for fishing in America. Louisiana emerged as the top state for fishing, achieving an impressive overall fishing score of 83.6 out of 100. Several factors contributed to its high ranking, including its extensive water area, affordable fishing licenses, robust fishing sales, and a thriving fishing culture.
Ok, but where should we fish close to home!?
Wisconsin came in second because of its consistency across all five categories, with 11,338 square miles of water, a $20 annual fishing license fee, 1,434,816 licenses paid for, an average charter cost of $143 and over $1.4 billion in retail fishing sales. Minnesota was close behind Wisconsin with just a .3 difference largely impart to their higher license and charter costs. Overall, as many Northern as Southern states offer great opportunities for good fishing at a decent price.
On the other end of the spectrum, Connecticut was identified as the worst state for fishing, earning a disappointing score of 22.4. The lack of substantial water area, limited number of paid fishing licenses, and higher license fees were the main contributors to this low ranking. Moreover, the elevated charter costs and relatively lower retail fishing sales further diminished Connecticut's position in the list.
Where is fishing most economical?
Close to home, Illinois offers you the chance to fish for just $15. Not to far off, Missouri come in at just $12 for a license.
This study highlights the diverse opportunities available for anglers across different states in the U.S. While Louisiana reigns supreme with its wealth of fishing resources and strong fishing community, each state offers unique experiences for fishing enthusiasts. Whether exploring the expansive lakes of Wisconsin, the picturesque boundary waters of Minnesota, the diverse waters of Oklahoma, or the serene fishing shores of Maine, there are numerous beautiful locations across the country where anglers can enjoy their favorite pastime and the great outdoors. As fishing continues to thrive in popularity, it remains a cherished activity for millions of Americans. It really does offer the perfect blend of relaxation, adventure, and technique; while giving us all a chance to connect with loved ones.
The Gambling.com research team analyzed five fishing related data points to determine the best states in America for fishing:

Water area: Square miles of fishing area in a state, from USA Today.
License quantity: Number of fishing licenses purchased, from the U.S. Fish and Wildlife Service.
License cost: Cost of a fishing license. Data sourced from hookedinfishing.com.
Charter cost: To find prices for a full-day fishing charter, figures were taken from tripadvisor.com, fishanywhere.com and fishingbooker.com.
Fishing Sales: Cost of equipment for fishing, from American Sportfishing Association.

To ensure all data points were evenly weighted, the percent rank scoring system was applied which scored each state out of 100 per category; these were averaged out for each state across all categories and an overall fishing score was awarded for each jurisdiction; states were then ranked from best to worst accordingly. All data was collected and corrected on May 25, 2023.

 
Here's a great place to try out that good Wisconsin fishing...
Photos: Governor Dodge State Park, Wisconsin
Photos: Early Spring In Governor Dodge State Park, Wisconsin
Wisconsin Dells: Upper Dells Tour