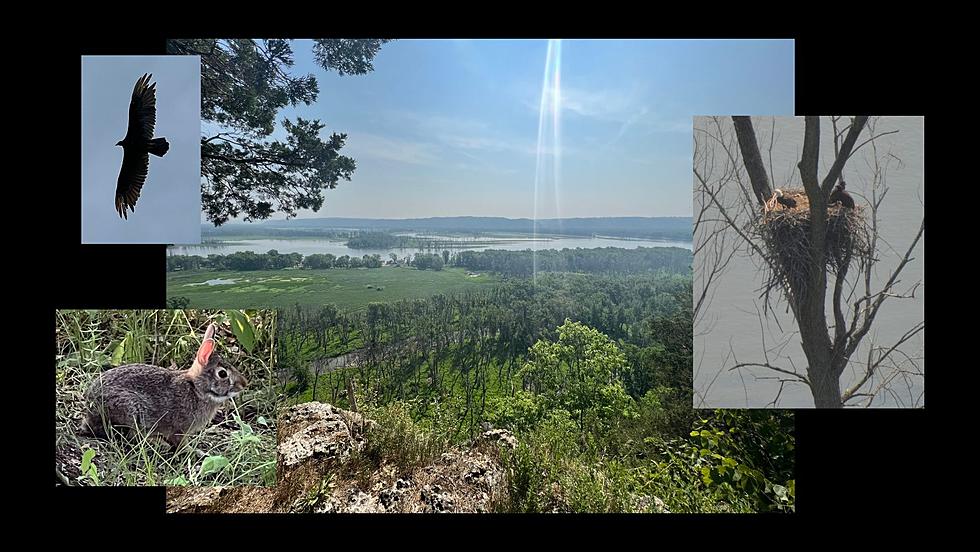 In My Opinion, the Northeast Iowa Driftless Region is the Most Beautiful Place in the State [GALLERY]
Credit: Tom Ehlers
There are some truly remarkable areas in each state. I've been through the second largest canyon in the US in Texas, enjoyed the scenic Lake Superior Michigan area, traversed many miles along the U.P., hiked the smoky mountains, and explored almost every state and county park, preserve, and animal habitat of Iowa.
I'm quite partial to Iowa. What can I say? It's where I've grown up and began to raise my own family. But until recently I had never explored the area that I like to call, 'the smoky mountains of Iowa."
A trip up Highway 52 is well worth it. Overlooks outside of Guttenberg are always beautiful, and my family and I often enjoy Big Springs in Guttenberg and the Pikes Peak area. This time we travelled just a bit further to the amazingly beautiful driftless region of Yellow River State Forest in Harpers Ferry.
There was no disappointing on this trip. The scenery alone is worth it, which is just shy of two hours. Effigy Mounds National Monument in Harpers Ferry is a great stop (I'll get you more details and pictures on that later), as are the towns of Marquette, McGregor, and Prairie Du Chien. But Yellow River State Forest is just something entirely different and majestic.
The views. The alone time. The escape.
If you need a break from electronics, the outside world, and the daily hustle and bustle, this is the place to get to. As for cell service, there's basically none. Which means you may just have to spend some time chatting around the campfire or taking in one of the many hikes. You could do a little trout fishing or take a swim or wade in Paint Creek or Yellow River too. And for those of you who are horse enthusiasts, this is a great place to get in some riding. Wildlife abounds and so will the memories of this trip with my wife. Check out the views and more below.
Photos: Northeast Iowa's Yellow River State Forest
Exploring Yellow River State Forest in Northeast Iowa.
So many amazing places to explore. See where I've gone and then go for yourself!
Photos: Michigan's Pictured Rocks National Lake Shore
See the beauty of Michigan's Pictured Rocks National Lake Shore
Wisconsin Dells: Upper Dells Tour
Photos: Governor Dodge State Park, Wisconsin
Photos: Early Spring In Governor Dodge State Park, Wisconsin