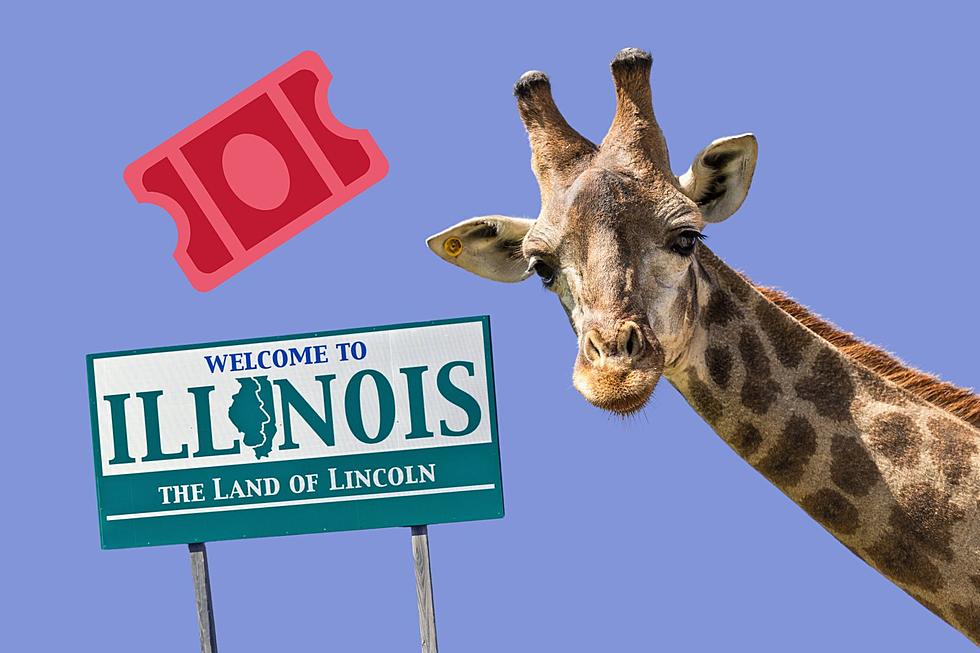 Popular Illinois Zoo Offering Free Admission Days This Fall
Canva
If you didn't get a chance to visit a zoo this summer because of a busy schedule or because you're ballin' on a budget, I have good news for you.
A popular zoo in western Illinois will be offering free admission days starting in September. You'll need to pay for parking but this will help save you quite a few dollars to have some zoo fun.
Illinois Zoo Will Be Closed Mondays Starting In September
Before I tell you when you can get in for free, the Niabi Zoo (13010 Niabi Zoo Road) in Coal Valley, Ill. will be closed on Monday starting September 11th.
The Niabi Zoo is currently in its summer hours. They are open daily from 10 a.m. to 5 p.m. Fall hours kick in on Tuesday, September 12th. They'll be open Tuesday through Sunday at the same time.
The last entry/admission each day at the Niabi Zoo is at 4 p.m. The advance ticket price for adults is $9, $8 for seniors, $6.50 for kids 3-12. Kids 3 and under are free.
Free Admission Days At The Niabi Zoo
Starting on Tuesday, Sept. 12th, you'll be able to get in for free during the week at the Niabi Zoo.
Each week until the Niabi Zoo closes for the year on Sunday, October 29th, you and the family can get in for free Tuesdays through Fridays. The only thing you need to pay for before entering is parking.
Parking is $4 in advance or $5 at the gate and that's per car. Make sure you check out our very own Niabi Zoo before the end of the year.
Illegal Pets In The Quad Cities
Every state has laws when it comes to owning pets. No matter how badly you want these pets, you could see some fines for having them.
Davenport-opoly
Davenport-opoly is just like Monopoly but Davenport-themed! Get 5 of your friends and gather around to board for a fun game night that features Davenport-opoly.