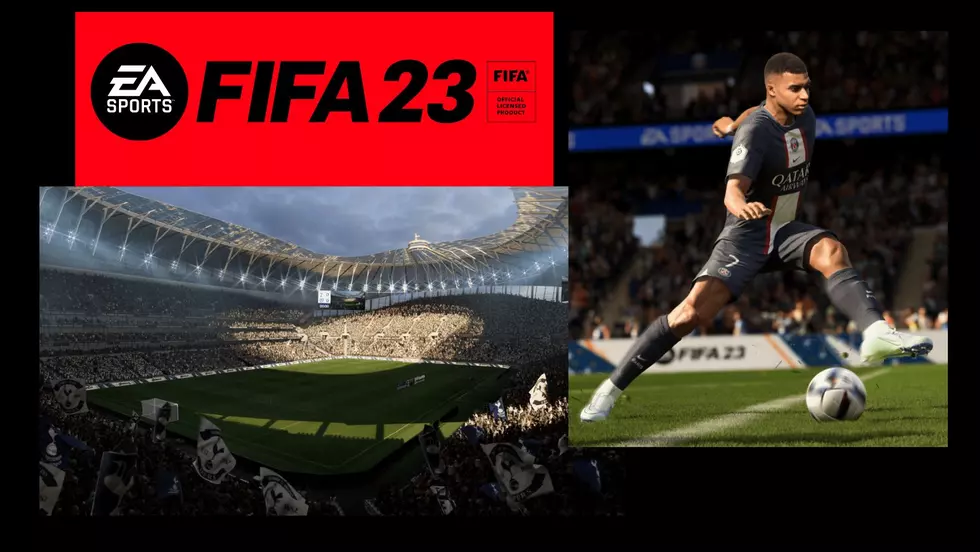 Sports Games Have Become A Tricky Balance Of Love And Hate
Credit: EA Sports FIFA 2023
Quick question. How many things would an existing franchise be willing to change to be "ground-breaking" again? 
It's a serious question.
I'm a huge soccer fan. I watch Manchester United as often as I can and spend entirely too much time on FIFA (It's basically the Madden games, but for soccer). And here-in lies the rub, so to speak. I sat down late last night and soaked up around 3 hours on my birthday present (thanks hunny) FIFA 23.
Now don't get me wrong; I absolutely love the series, not so much for anything in particular it allows me to do, or for a good story line. No. It's because it allows me to control my favorite franchise and players, and run my favorite teams as I see fit. But my kid asked me an interesting question as we were in the check-out line buying my gift. "Every year it's just the same game with new players."
You're right kid. But I want to play with the current rosters. I want to play with the active online community in Ultimate Team. I want to continue to experience decent soccer action with the best graphics.
Graphics... hmmm...
It's gotten to the point where I can't tell too much of a difference from year-to-year in the graphics sense, but the gameplay feels very different. Of course, everyone in game got the obligatory speed decrease. Stats are always set lower to begin so that changes and updates can be made based on form throughout the season. Overall though, the game play feels a little schizophrenic.
Like, it's all over the place.
Speed is a live-by, die-by kind of situation, even more so now than it ever was; and everyone needs to go back to defending school here; spamming the "B" button to tackle will only get you blown past. And sprint response is definitely slowed.
In addition, they brought back the FIFA 14 free kicks and corners. I'm totally ok with that, however in one of my first Ultimate Team matches I had the unfortunate occurrence of going to PK's (penalty kicks). That new system; with no warning... ouch. Not a huge fan, but I understand that it is to cut back on "screen watching" for local matches and make things just a little more realistic.
In conclusion, EA Sports, plain and simple, keeps giving us workable games. They may not be complete works of art every time, but I'm still going to play it. I mean, I tried PES and it never really stuck; just like Madden has always been my go-to for Football; EA Sports got it right the first time and never really changed it. They just flat out make a pretty great sports game. So, as always, there are things I love and hate about this latest installment, but it's not going to ruin my fun!
KEEP READING: Check out these totally awesome '80s toys