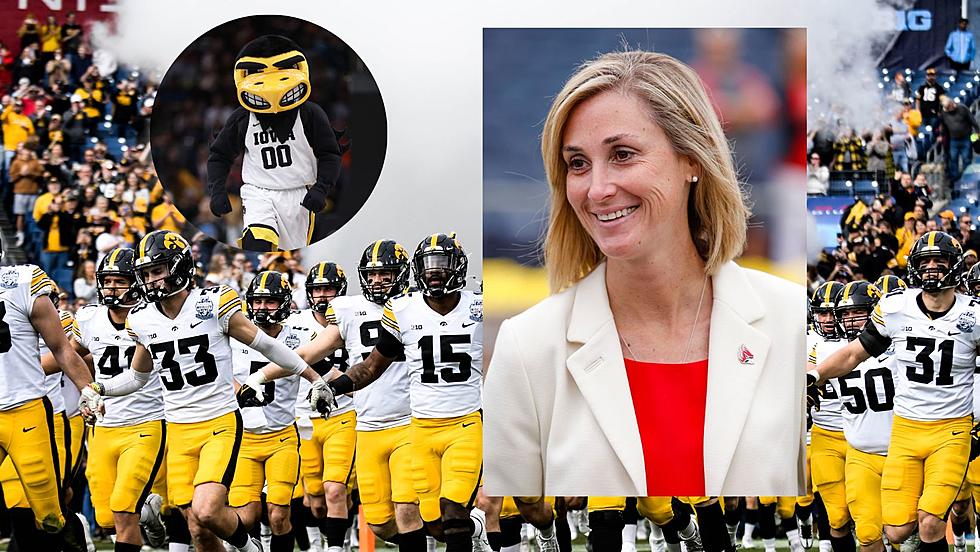 University of Iowa Announces Interim Director of Athletics Pending Approval
Credit: Getty Images
According to a press release from the University of Iowa, Beth Goetz has been named interim director of athletics, effective August 1st.
Goetz currently serves as deputy director of athletics and chief operating officer. She was named interim AD after current athletics director Gary Barta announced on May 26th that he will retire after 17 years of service to the University. Goetz's appointment must be approved by the Board of Regents, State of Iowa. A national search for Barta's permanent replacement is planned for some time in early 2024.
Goetz, a former soccer student-athlete and college coach, received a Bachelor of Arts from Clemson University in 1996 and a master's degree from the University of Missouri-St. Louis in 2000.
Goetz joined the Iowa athletics staff in September 2022 from Ball State University. She served there as director of athletics for four years, and supervised 19 Division I sports teams, all head coaches, and senior staff. Prior to Ball state, she served as the chief operating officer/senior woman administrator in the University of Connecticut athletics department from 2016 to 2018. She also served as the University of Minnesota's deputy athletics director from 2013 to 2015 and interim athletics director during the 2015/16 season.
Goetz was named to the NCAA Competition Oversight Committee in 2018 and served as vice chair of the NCAA Division I Women's Basketball Committee in 2021/22. She was named by Women Leaders in College Sports as the 2022 NCAA Division I FBS Nike Executive of the Year and recognized by the Indianapolis Business Journal as one of the publication's 2021 Women of Influence.
CHECK IT OUT: 100 sports records and the stories behind them
Photos: Dubuque Farmers Market 2023
Take a trip through the Dubuque's Farmers Market