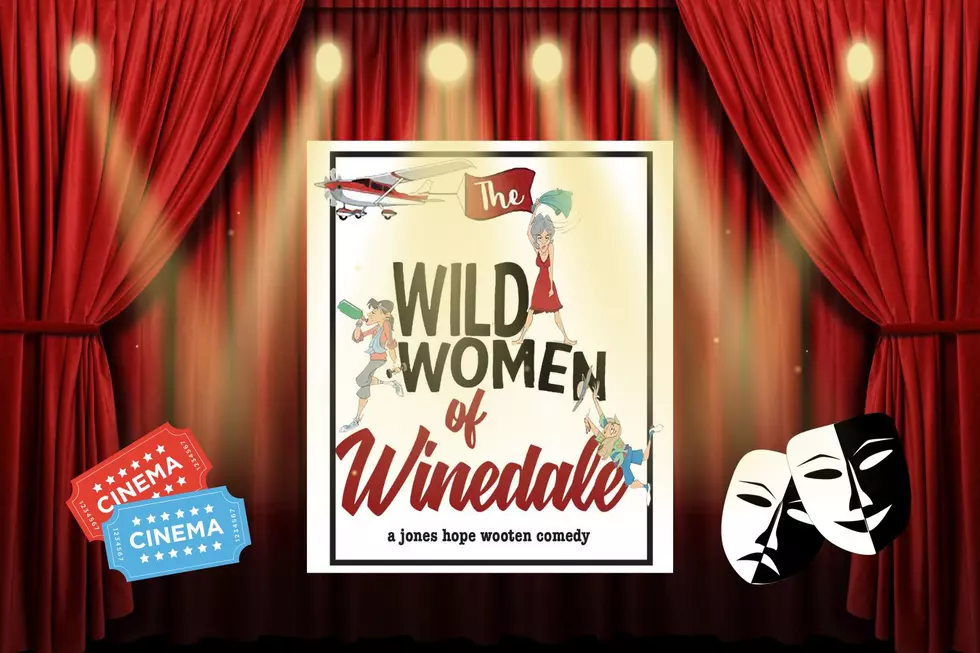 A "Wild" Show Starts its Run at Bell Tower Theater This Weekend
Photo Credits: Gino Santa Maria, ThinkStock (curtain); Bell Tower Theater (playbill); Canva (clipart)
Whenever Miki Robinson graces us with her presence, you know there's a can't-miss show happening at the Bell Tower Theater. Such is the case once again as the 2022 season draws to a close, but not without a few laughs courtesy of a group of "Wild" women.
Robinson stopped by the studio to talk about The Wild Women of Winedale, a comedy from the trio known as Jones Hope Wooten, some of the most celebrated playwrights in the entire country. The laugh-riot has a Steel Magnolias-esque concept insofar that the men of the story are pushed into the background, with the female characters and their irresistible antics being pushed into the foreground.
The plot of The Wild Women of Winedale is as follows, per the Bell Tower Theater's website:
The Wild sisters are at a crossroads. Fanny is turning 60. Willa's stress has driven her to vodka and speed-knitting. Johnnie Faye is determined to put herself back on the market and land a new man. (Preferably one with a house since hers is at the bottom of a Florida sinkhole). Together, they find a way to clear the clutter from their lives, homes and relationships and prove it's never too late to take another one of life's paths.
The show's run is set to commence on October 14th and continue through the 30th. Robinson noted that those who want to be among the first to see the show have the opportunity with their "early bird special."
While tickets for the show are normally $23, during the Friday and Saturday special, tickets are merely $11.50! For the former price, they're a deal. For the latter price, they're a steal! However, the Friday, October 14th performance is already sold out.
For three consecutive weekends, you have the opportunity to see The Wild Women of Winedale! There are also special matinee (2pm) showings on Saturday October 15th, Sunday, October 16th, and Sunday, October 23rd. Tickets can be purchased on the Bell Tower Theater's website!
The Bell Tower Theater is located at 2728 Asbury Road #242 in Dubuque.
LOOK: See Photos of the Year From the International Photography Awards