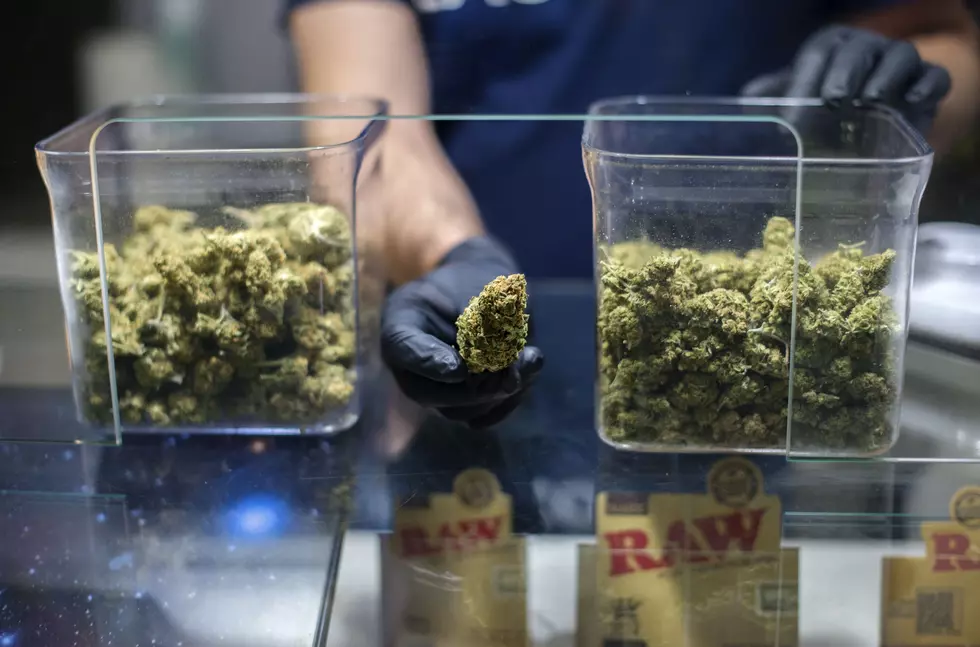 Almost Half Of United States Now Have Recreational Marijuana
Credit: Getty Images
Election season is done and the smoke hasn't cleared; probably because 2 more states have officially decided to "spark up!"
After the chaos of election night, a host of other policies have now been rectified. 5 states took up the proposition of legalizing cannabis for recreational use. Of those 5 states, Maryland and Missouri have officially become "green." The 3 other states, Arkansas, Noth Dakota, and South Dakota all struck down the proposals. The total of states now supporting recreational marijuana now stands at 21 of the total 50 United States; many of which (including the 3 above that abstained) already offer some form of medicinal marijuana use. In these legalized states, adults over the age of 21 can now buy and use cannabis products without retaliation from local authorities. In addition, both of these states have also voted to expunge the records of some people convicted of cannabis related crimes.
It's not hard to find stances both for and against the legalization and recreational use of marijuana. Those who stand for...
"A growing number of voters recognize that cannabis policy reform is in the best interest of public health and safety, criminal justice reform, social equity, and personal freedom."

-Toi Hutchinson, president & CEO of the Marijuana Policy Project
And those in opposition to legalization of any kind;
"Marijuana isn't harmless. Nor is it legal under federal law, and for good reason. It contains more than 460 different chemicals and, as the editorial board points out, it's four to five times more powerful than the marijuana of the 1970s, '80s or '90s... Policy makers need to examine the consequences of legalization: changes in teenage use, traffic accidents and fatalities, emergency room and treatment admissions, homelessness and more."

-Peter Bensinger, former administrator of the Drug Enforcement Administration
You can find a full list of different pros and cons on Marijuana Policy from leaders on both sides of the aisle. These thoughts are weighed statewide when voting takes place.
Just looking at the Tax Foundation website we see that Illinois voted with there revenue in mind, in addition to being a more liberal leaning state. They began recreational sales in January of 2020, and brought in an "actual revenue" of 34.7million dollars (in 2020) when looking at the potential recreational Marijuana Excise Tax Revenue by state based on average taxes paid per Marijuana User in States with a Market for a Minimum of Three Years. These figures were considered estimated forecasts; and forecasted estimates are estimates for a reason...
In reality, Illinois dispensaries made $3.2 million on the first day of legalization and nearly $11 million in the first week. By the end of 2020, they had sold over $750 million worth of cannabis products, sending $205 million back to the state. This tax revenue is being distributed to the Illinois general fund, law enforcement, nonprofits, and criminal justice re-entry programs.
In East Dubuque, Illinois law allows out-of-state residents like Iowans to legally purchase a certain amount per day of flower, edibles, cartridges, and other cannabis products. While many of Illinois' recreational dispensaries are Chicago-adjacent, several are along the Mississippi River including, as of now, 2 locations in East Dubuque.
Remember, if you're driving your purchases back into Iowa, it's still illegal! If caught, you can get up to six months in jail and a fine of $1,000; and that's just for a first offense. By the way, according to the Illinois Department of Financial and Professional Regulation, about a third of all recreational sales are from out-of-state residents. Even in Wisconsin, Governor Tony Evers said in 2021 that he was "tired" of Marijuana Revenue going to Illinois. See below...
Look for this political chess match to continue across states in the following years, as the federal government has yet to update an official stance but continues to benefit from the taxation of the still federally illicit product.
LOOK: States With the Most New Small Businesses Per Capita