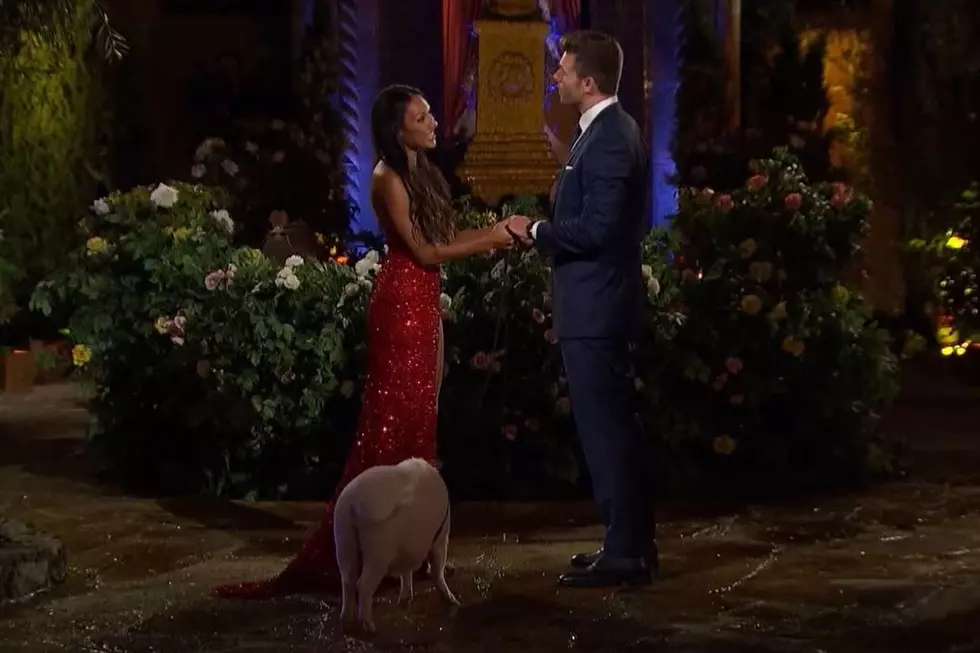 Iowa "Bachelor" Contestant Brings Pig to Season Premiere
Photo Credit: Bachelor Nation, YouTube
Earlier this month, it was revealed that a Bloomfield, IA native would be a contestant on the 27th season of The Bachelor. 24-year-old Mercedes Northup wasted no time digging her roots and showing off her farming background on the season premiere of the show this week.
Thirty women tried to leave an impression on "Bachelor" Zach Shallcross on Monday night. Mercedes stood out from the crowd by bringing along her pig, Henry, to meet her potential fiancé. Her attempt to woo Zach seemed to succeed on the show, and created a buzz online and on social media.
Mercedes revealed in her confessional that back in Bloomfield, and in her current city Nashville, she is a pig farmer, and one of her hobbies is showing pigs at the Iowa State Fair. She also runs a nonprofit, according to her bio on ABC's website:
Mercedes is a fun-loving, bubbly woman ready to spread her wings! She has four jobs and works extremely hard to support herself, but she is ready to prioritize finding her perfect match. Mercedes is very close with her mother and will definitely be looking for her approval the next time she brings home a man! Mercedes has been in two serious relationships, but both ended because she knew those men weren't her person. While Mercedes loves a night out on the town in Nashville, she also enjoys staying in and cuddling with her dog. She says she's looking for a man who will make her laugh and is someone she can bring to family dinner on Sundays. Mercedes says her love language is giving and receiving gifts, so hopefully, Zach is ready to be showered with tokens of her love!

 
Mercedes made it through the first rose ceremony, avoiding the fate of elimination that 10 other women faced. The weekly drama continues every Monday at 7pm on ABC!
Read more about Mercedes bringing Henry the Pig on The Bachelor on "We are Iowa."
LOOK: TV Locations in Every State