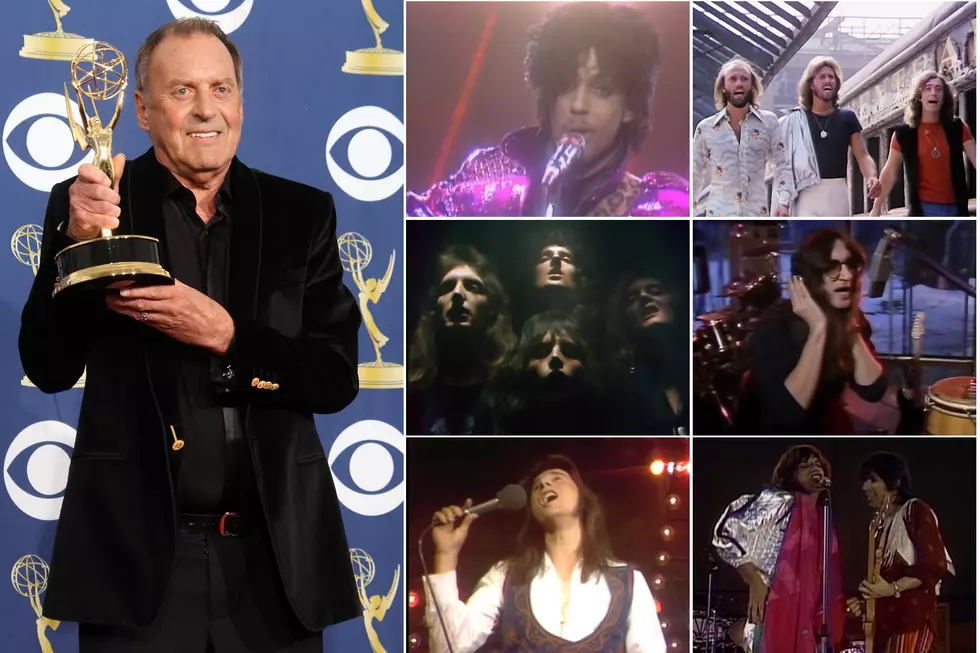 Bruce Gowers, 'Bohemian Rhapsody' Video Director, Dead at 82
Jason Merritt, Getty Images / YouTube
Bruce Gowers, the award-winning director behind a long list of music videos, including Queen's "Bohemian Rhapsody," has died at the age of 82.
According to The Hollywood Reporter, the director's passing was confirmed by his family. Gowers death was reportedly due to complications from an acute respiratory infection.
The English-born director got his start at the BBC, first working as a production assistant and cameraman before working his way up the ranks.
In the 1970s, he made a name for himself in the burgeoning music video industry. His 1975 video for Queen's "Bohemian Rhapsody" proved groundbreaking. The clip -- which juxtaposed footage of the band's members set against a black background with performance clips featuring Queen dressed in white -- became iconic.
Watch the Music Video for 'Bohemian Rhapsody'
Historically, the "Bohemian Rhapsody" would later be widely regarded as the first true music video, proving the medium could serve as a major marketing tool for bands, and indirectly helping usher in the MTV generation. Still, it was far from Gowers' only work.
The director would team up with Queen on several more videos, including those for "You're My Best Friend" and "Somebody to Love." His further work included included music videos for some of the biggest names in music history, including: The Rolling Stones, Genesis, Rod Stewart, the Bee Gees, Journey, Alice Cooper, Styx, John Mellencamp, Rush, Toto, Kiss, Prince, Santana, Huey Lewis & the News and Michael Jackson.
Gowers' music video output began to slow in the mid-'80s as he turned his attention towards live television work. Over the next two decades, the director would helm a long list of comedy specials from such stars as Billy Crystal, Robin Williams and Rodney Dangerfield. It was Gowers who directed Eddie Murphy's Delirious, regarded as one of the greatest comedy specials of all time.
Watch the Music Video for '1999' (Directed by Bruce Gowers)
Gowers also continued working alongside musicians during this period, as he directed many televised concert events, including Paul McCartney's MTV Unplugged (1991), the Rolling Stones' Bridges to Babylon (1997) and Fleetwood Mac: The Dance (1997).
Gowers' skill with live events transferred to awards shows, where he directed and/or produced such lauded events as the Emmys, the Billboard Music Awards, the MTV VMAs, the ESPYs and the People's Choice Awards. He also directed 234 episodes of American Idol, spanning the singing competition show's first 10 seasons.
In Memoriam: 2022 Deaths
A look at those we've lost.